VISAHO optimizes lifespan costs in property management in the Vietnam market
By improving service quality, VISAHO has brought residents a high-quality service experience at a reasonable price.
It is often said that the higher the service quality a building comes the higher the service costs. The money spent on 1 m2 is proportional to the service quality. This is not wrong, however, there is still a choice for residents and developers to own high quality of services for a reasonable fee – this is what VISAHO (a real estate management company from Japan) is providing.
Improving service quality via Japanese standard management method
VISAHO was established by Sankei Building Group - the leading real estate company in Japan. the company has operated in Vietnam with valuable business lessons learned from the land of the rising sun. As a result, VISAHO has gained experience in property management, especially in providing high-quality services to customers for optimized costs.
To be able to provide high-quality service, VISAHO has trained and applied their own set of standards for the employees and the contractors. This is a set of standards that the experts learned from the Japanese enterprises and adjusted to fit in with the Vietnamese market. VISAHO also owns a QC Team to control and maintain service quality at the properties. If there is a problem, the experts at the Office will support the properties quickly.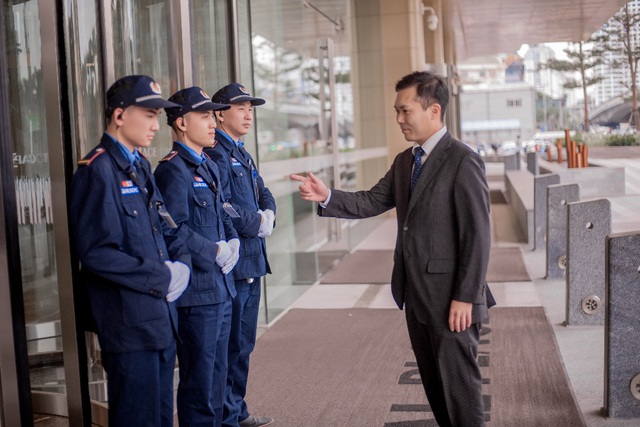 Japanese experts regularly support the properties, ensuring high-quality service
In addition to the trained employees, VISAHO has also trained Japanese service culture for their personnel. As a result, residents can always receive high-quality Japanese-standard service while the spending is not too high.
Reduce costs by optimizing Life Cycle Cost
VISAHO has applied the optimization of "Life Cycle Cost" to their properties. This is a method that a few Vietnamese firms can apply. Vietnam is a country with rapid infrastructure development. However, focusing on quantity only makes the quality somewhat less important.
Mr. Tsuchiya Masahiro – General Director of VISAHO said: "Life Cycle Cost means all costs incurred during operating the property. This cost includes both original and operating costs. In Japan and many other countries, optimizing Life Cycle costs is the main purpose in building management.
Optimizing Life Cycle Cost requires 2 methods: "Energy Saving" and "Preventive Maintenance".
At the buildings managed by VISAHO, Japanese and Vietnamese experts will study and then offer solutions to help "Save energy" to reduce operating costs and create more economic value for the properties. For example, replacing lighting equipment with LED lights will save energy or installing a motion sensor device to turn off the light. Installing equipment temporarily costs an amount but it will help reduce lifetime costs. Currently, at the Gelex Tower office building ( managed by VISAHO), motion sensor equipment has been installed in certain areas which helps save a significant volume of energy.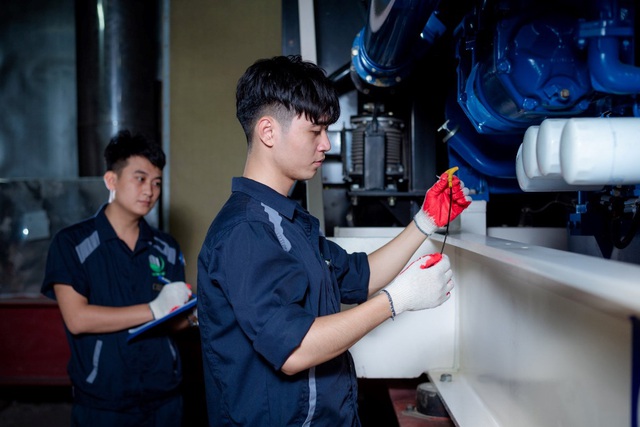 Preventive maintenance is one of the Japanese methods applied by VISAHO to optimize costs
Japanese property management companies focus on Preventive Maintenance which must be done on a scheduled and periodic basis. Many people think that regular inspection and maintenance will be expensive, but this act helps prolong the life of the equipment and the cost of repair and replacement will be much higher if the equipment is broken. Preventive maintenance also reduces risks in operations, ensuring the safety of residents and property value.
This is not easy for a property management enterprise to balance between low cost and high service quality. But with experience and efforts, VISAHO can bring residents and customers the best service experience at a reasonable cost.
VISAHO Joint Stock Company – Professional Property Management Company from Japan
The Sankei Building Group (JAPAN)
Tel: 024 32216336
Website: www. visaho.vn
Head Office: Floor 12A, Viglacera Tower, No. 1 Thang Long Avenue, Hanoi
HCM Branch: 6th floor, Miss AoDai building, 21 Nguyen Trung Ngan, Ho Chi Minh City