The highlight and difference of VISAHO from other companies is the SHIKUMI management mechanism - a method to realize high-class service quality according to Japanese standards, including: Corporate office experts; VISAHO quality standards; QC team quality management team; Training and education; VISAHO Certificate with Japanese Service Culture.
These are the mechanisms that are refined, perfected by VISAHO to provide uniformly professional and high-quality services to all the projects.
Quality management by a team of experts at the head office
At VISAHO, we implement our own SHIKUMI-mechanism to ensure quality standards. In conventional management companies, quality management is often abandoned to the Property manager.
But at VISAHO, we arrange a team of experts in engineering, operation and service quality control who will perform the management of the entire operation management board with high qualifications.
Moreover, we iterate this work and build SHIKUMI to check the quality of our own service.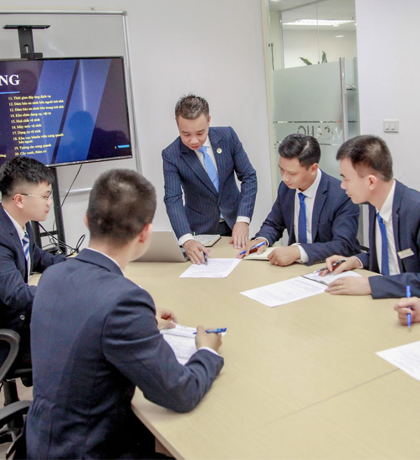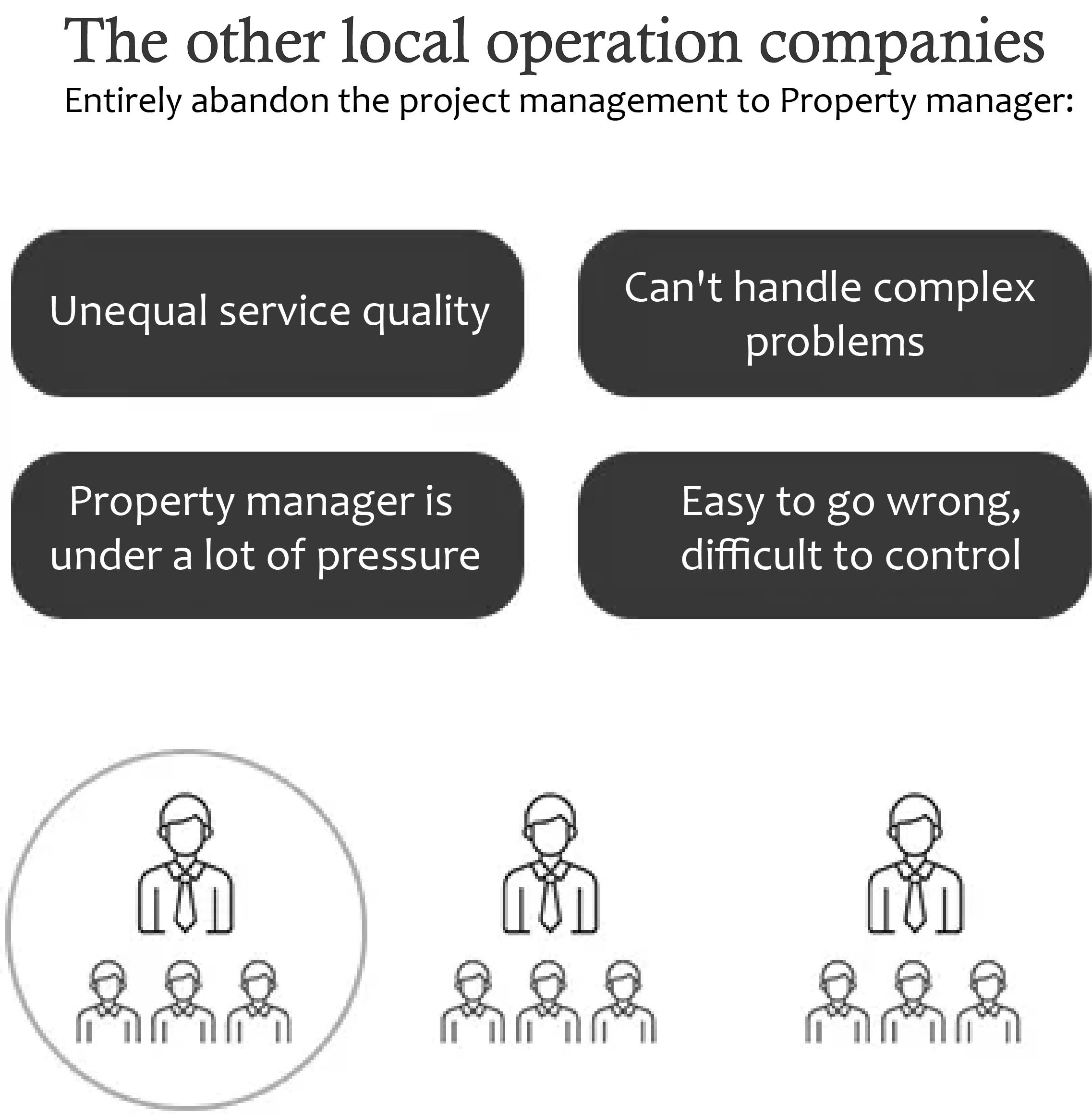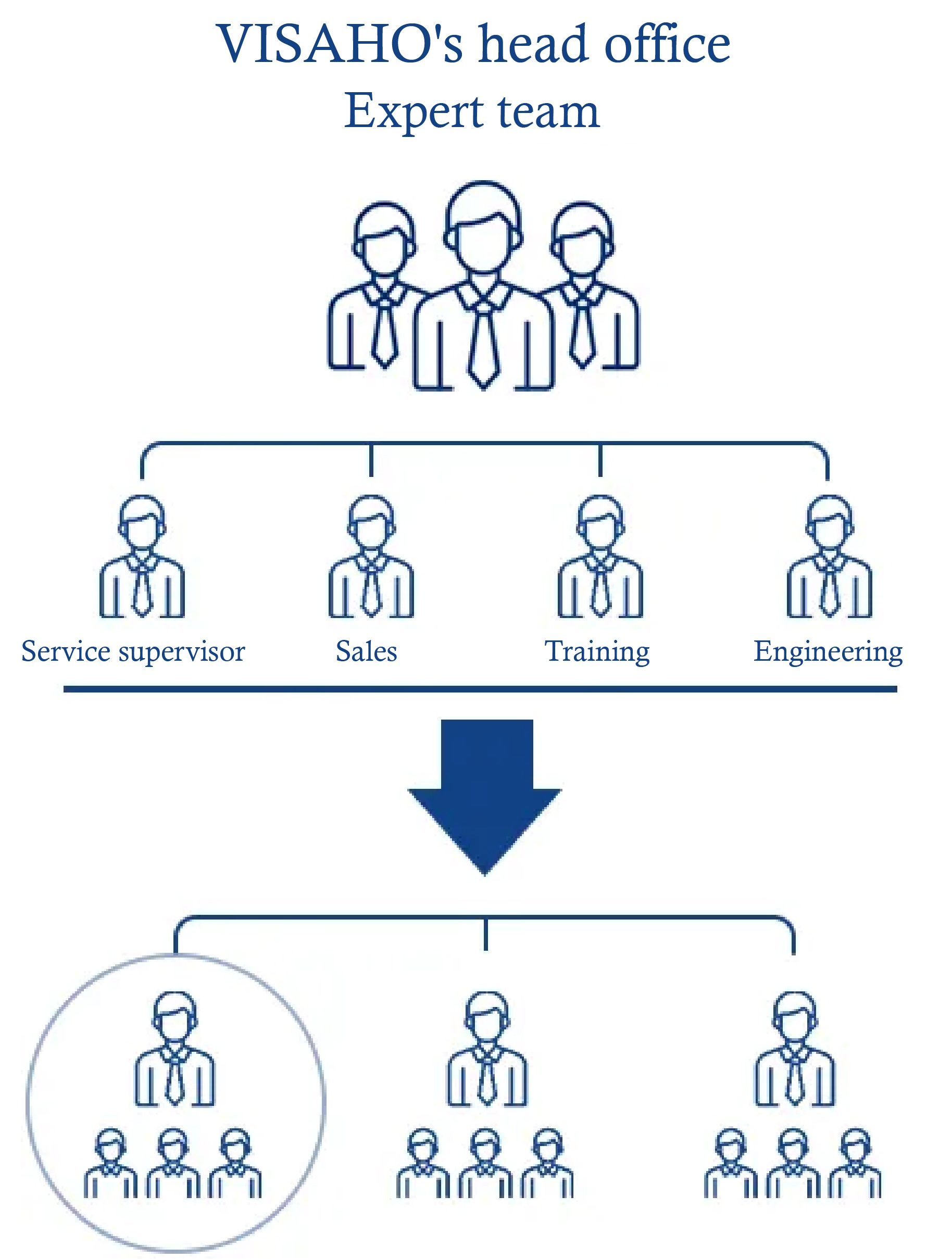 QC Team - Quality management team at the project
QC Team - Service Quality Control Team is a team of professional staff who are well-versed in VISAHO Service Quality Standards, experienced in training personnel as well as controlling to ensure high quality service of the project.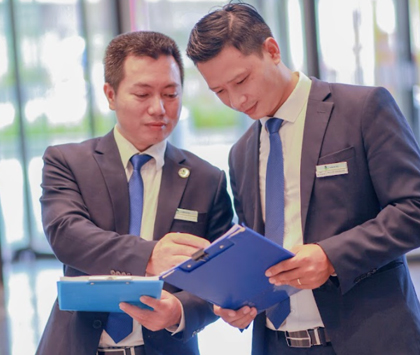 VISAHO Certification
The VISAHO Certification is a recognition of the contractors' efforts to learn and improve service quality and expertise. VISAHO will evaluate, test and select cleaning and security contractors who meet VISAHO service quality standards to award certificates and monthly badges as well as a bonus to encourage and improve working spirit of the employees.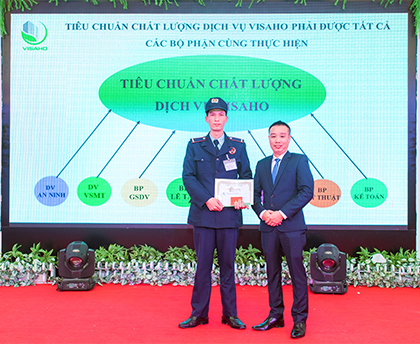 Japanese service culture
VISAHO also conducts Japanese service culture training to all employees. Through this, each employee will better understand the international service delivery style as well as show respect to residents and customers.