VISAHO's outstanding features and differences lie in the SHIKUMI management mechanism - the way to realize high-end service quality following Japanese standards. This mechanism comprises Head office experts; VISAHO quality standards; Quality Control QC team; Training and education; VISAHO Certificate, and Japanese Service Culture.
The above features characterized VISAHO's service management mechanism for maintaining excellent and equal service quality at all projects. All methods and lessons are fine-tuned, obtained over time, and are flexibly applied to each project based on its distinguished conditions, thus creating good experiences for customers when using VISAHO's services.
Quality managed by experts from head office
At VISAHO, we implement SHIKUMI - our own mechanism to ensure quality standards. At other management companies, the quality management work is often assigned entirely to the Property Manager.
On the contrary, at VISAHO, we arrange a team of experts on engineering, operation, and service quality control to supervise the entire operation management board with high standards.
Moreover, we iterate this process to develop SHIKUMI to evaluate the quality of our own service.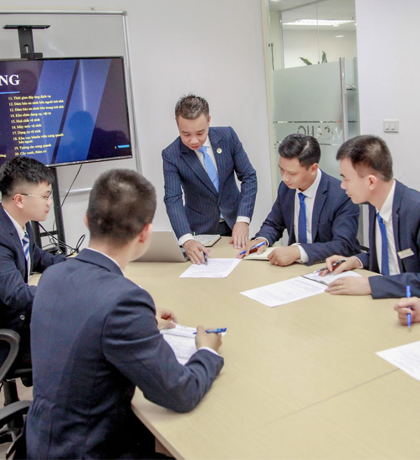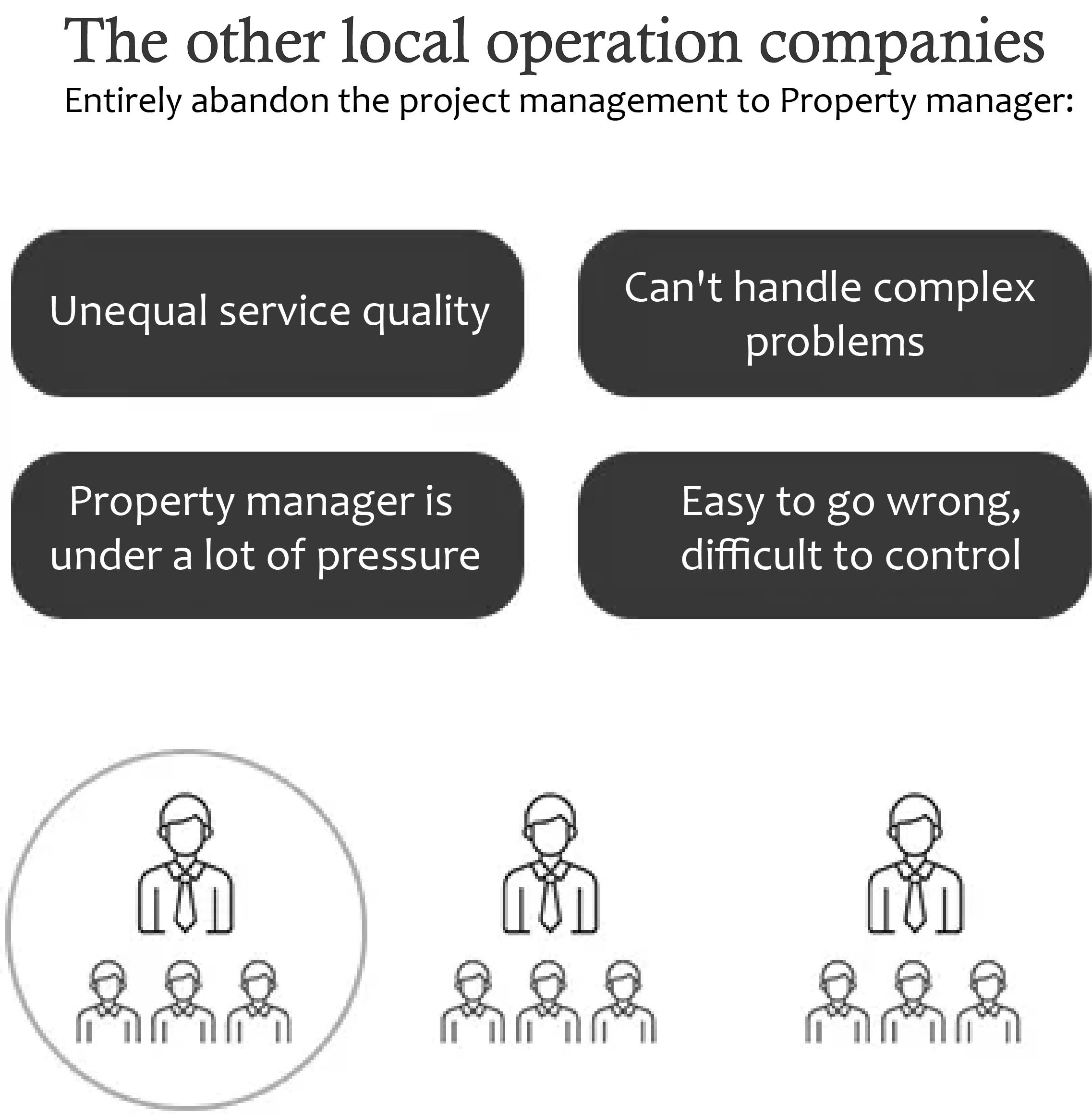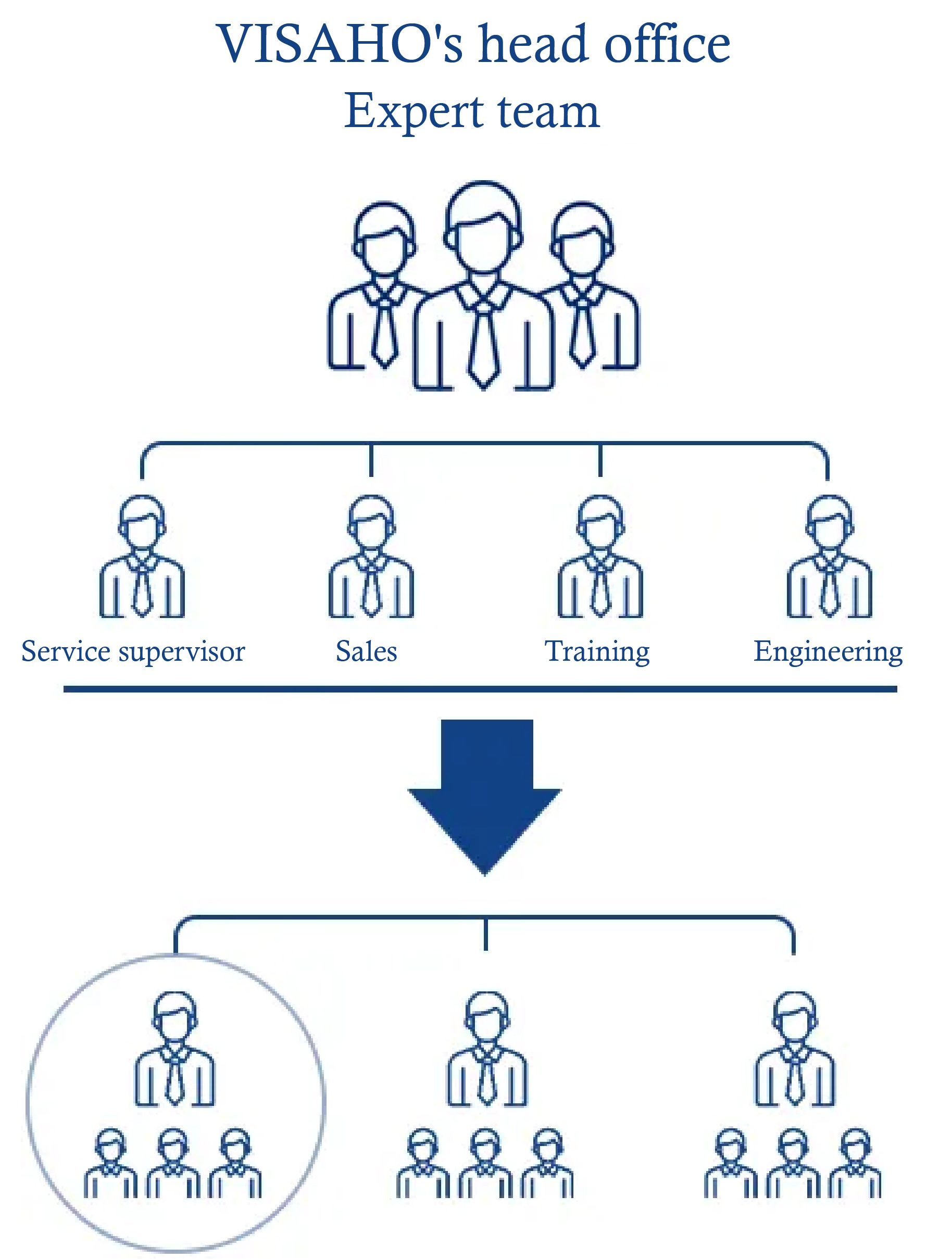 QC Team - The quality control team at each project
QC Team - The Service Quality Control Team is a team of professional staff who are well-versed in VISAHO Service Quality Standards and are highly experienced in training personnel and service management to ensure high-quality service of the project.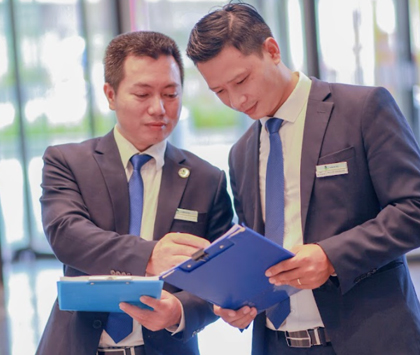 VISAHO Certification
The VISAHO Certificate is a recognition of contractors' employees' efforts to learn and improve service quality and expertise. Every month, VISAHO will evaluate, test, and give certificates and badges to cleaning and security contractors' employees who meet VISAHO service quality standards. A bonus is also given to these people to encourage and improve their working spirit.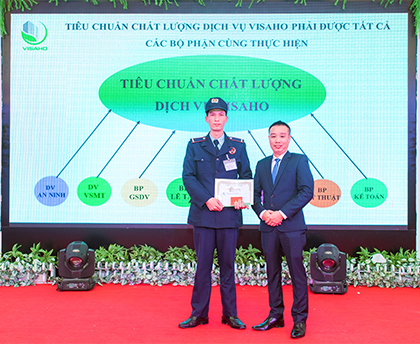 Japanese service culture
VISAHO also conducts training sessions on Japanese service culture for all employees. As a result, each employee will better understand the international service delivery style and know how to show respect to residents and customers.