VISAHO conducted a training session on Occupational safety and health - Electrical safety
On May 11th, the Admin department and the Engineering department conducted a training session on Occupational safety and hygiene - Electrical safety at Thang Long Number One.
Occupational safety is what VISAHO always focuses on in management, which not only helps to ensure effectiveness and productivity in management but also shows that the working environment at VISAHO is always safe. Carrying out training sessions on Occupational Safety and Health - Electrical safety shows the concern of VISAHO's Board of Directors for the safety of employees working at the projects.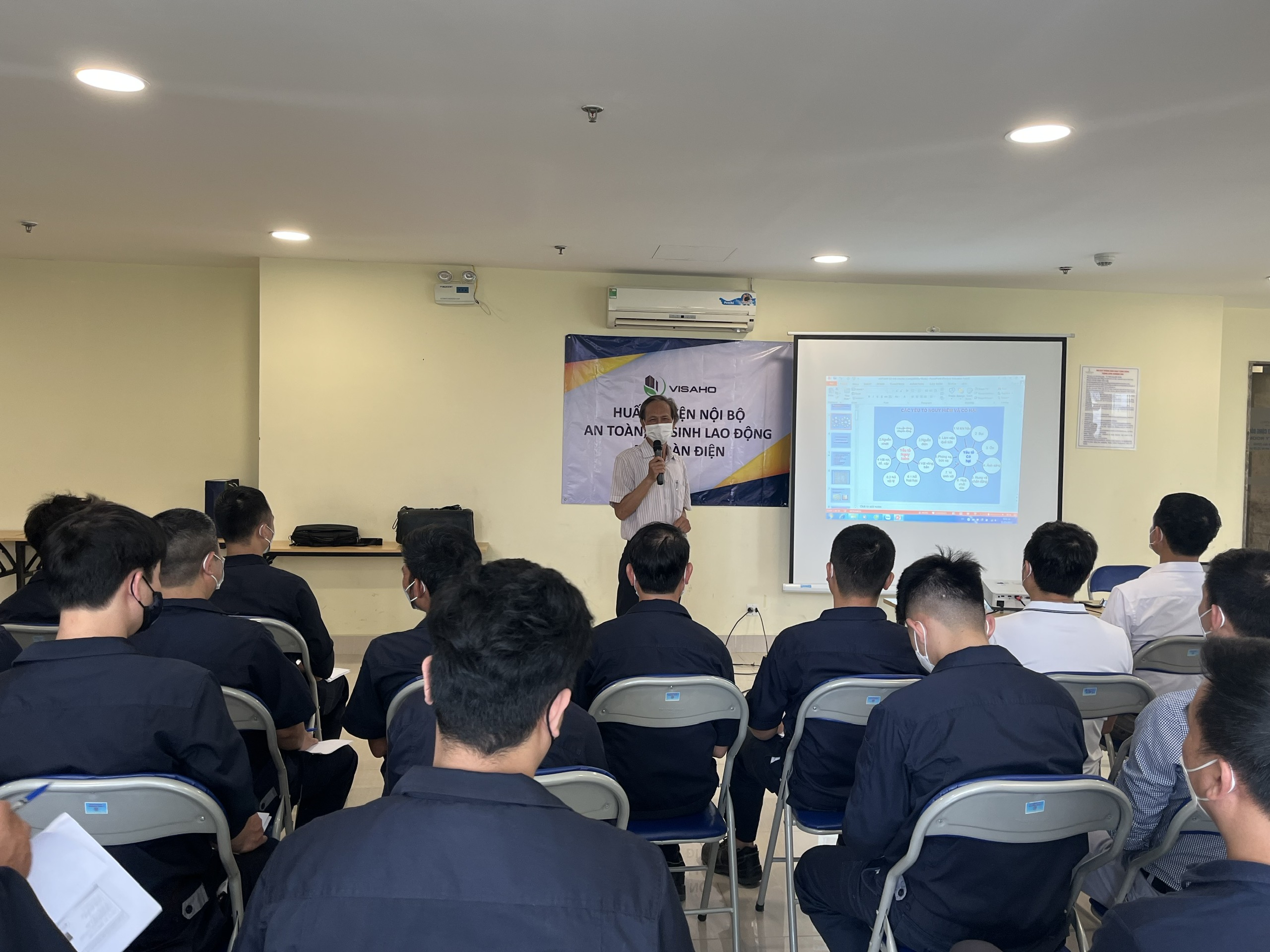 Occupational safety training is organized annually by VISAHO for all technical staff working at the projects. This year, the Administration Department and the Engineering Department collaborated to organize a training course and issue certificates/cards of occupational safety and health, and electrical safety for personnel in the department of the projects in the Hanoi. The training session is arranged 2 phases, the first phase 8 am to 12 pm on 11/5, and the second phase 1 pm to 5 pm on the same day. Conducting training in shifts make it easier for all employees to attend. Participants in the training sessions include the Chief Engineer, Deputy Engineer, Engineering Supervisor, Technical Shift leader, and Technical Staff of the projects in Hanoi.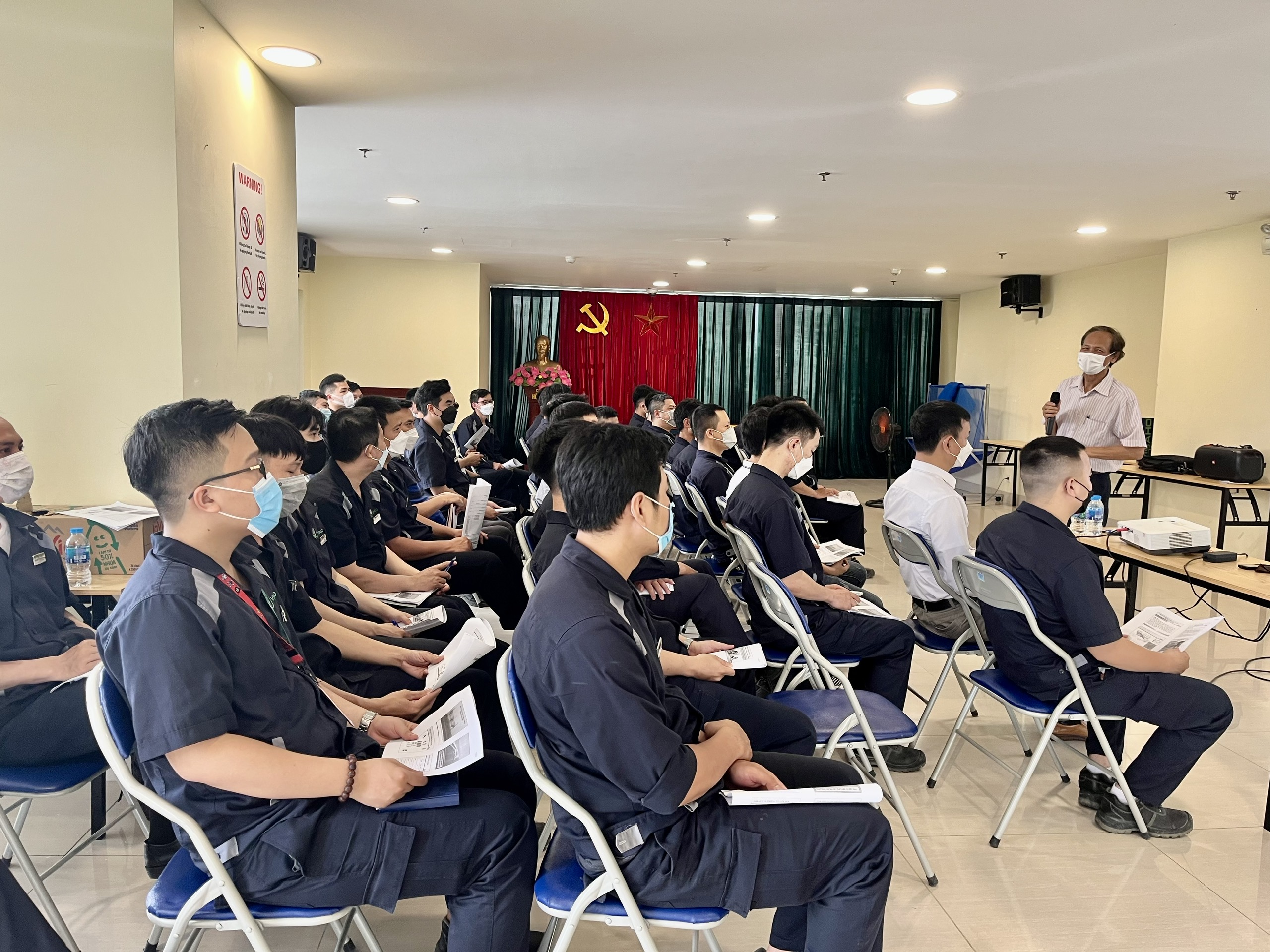 The trainer is Vietnam Safety Inspection and consultant one member company limited (Vinasafe) - A leading organization for product testing, certification, training, and technical safety advice.

During the sessions, all the staff participated and fully concentrated. The expert shared a lot about current regulations and State laws on ensuring occupational safety, and at the same time gave important regulations and rules in ensuring workplace safety and health during the lesson. Many typical examples and lessons have been given to clarify safety in ensuring occupational safety and health in the working environment, especially in property management.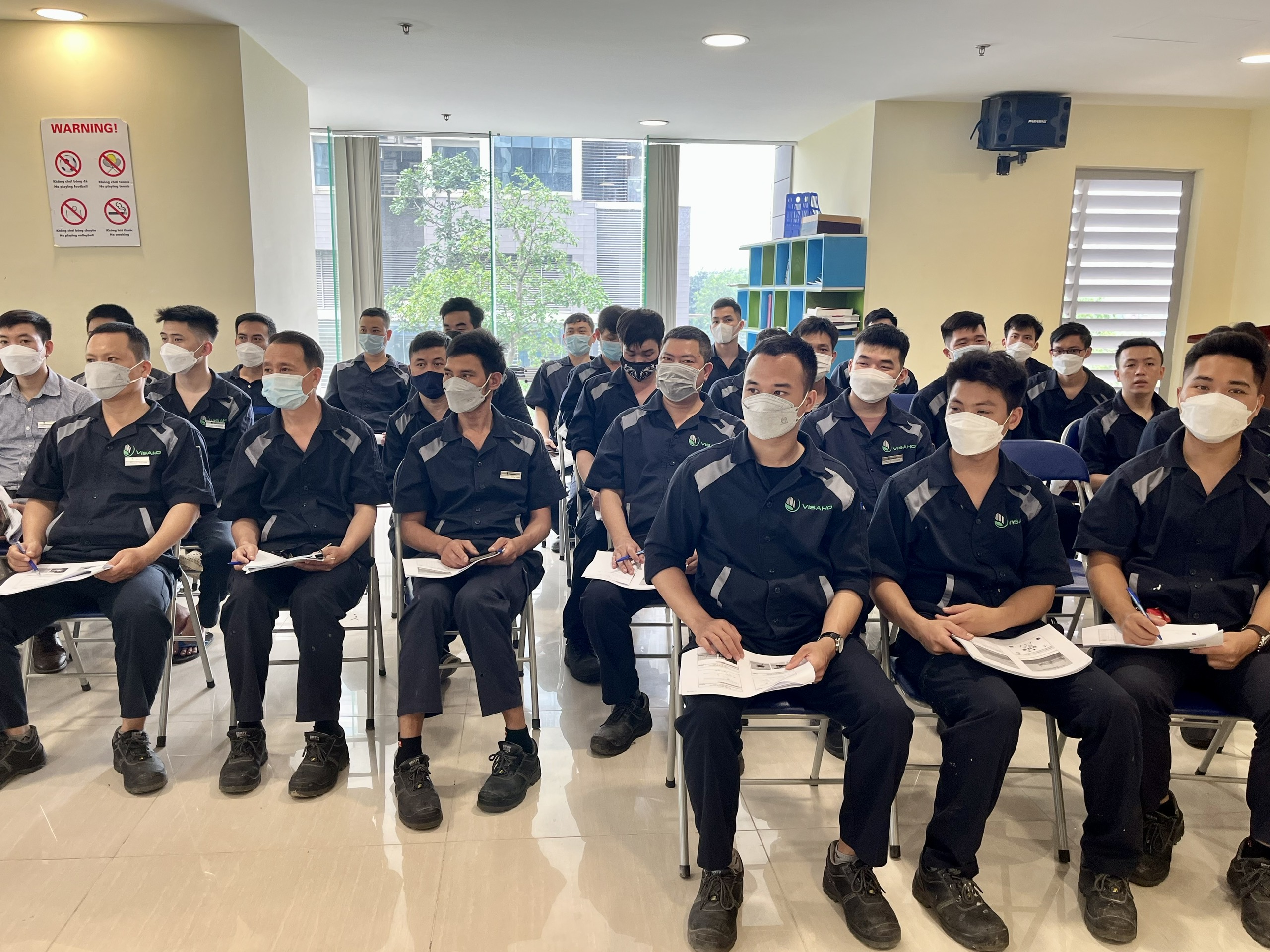 At the end of the lessons, the employees will take an exam.
Occupational safety and health training sessions - Electrical safety has brought useful and practical knowledge to VISAHO's employees. Hopefully, after these courses, the working environment at the projects will become safer, and the employees will be more aware of safety at work, thereby providing the best service to customers.