VISAHO celebrates 7th birthday with many new achievements
On September 11, VISAHO successfully held the 7th Anniversary Celebration of the company's establishment (September 11, 2015 - September 11, 2022). The ceremony to thank the outstanding individuals and groups who have accompanied and contributed to the company during the past journey, reviewed the impressive milestones achieved by VISAHO as well as redefining the great goals of the whole company. The company is aiming to become the number 1 real estate service company in Vietnam.
For more than half a decade, VISAHO has built value - built trust in the real estate service market by providing quality services that meet Japanese standards to customers. The whole company strives to constantly expand, constantly reach out towards the vision of becoming the number 1 real estate service enterprise in Vietnam with "High quality and professional service capacity".
During the past 7 years, VISAHO has faced numerous obstacles, especially during the two-year period of COVID-19, VISAHO's imprint has become stronger and stronger because we have not only successfully overcome the epidemic but also gained more achievements, acquired more large-scale projects, most recently the high-end apartment project Summit Building.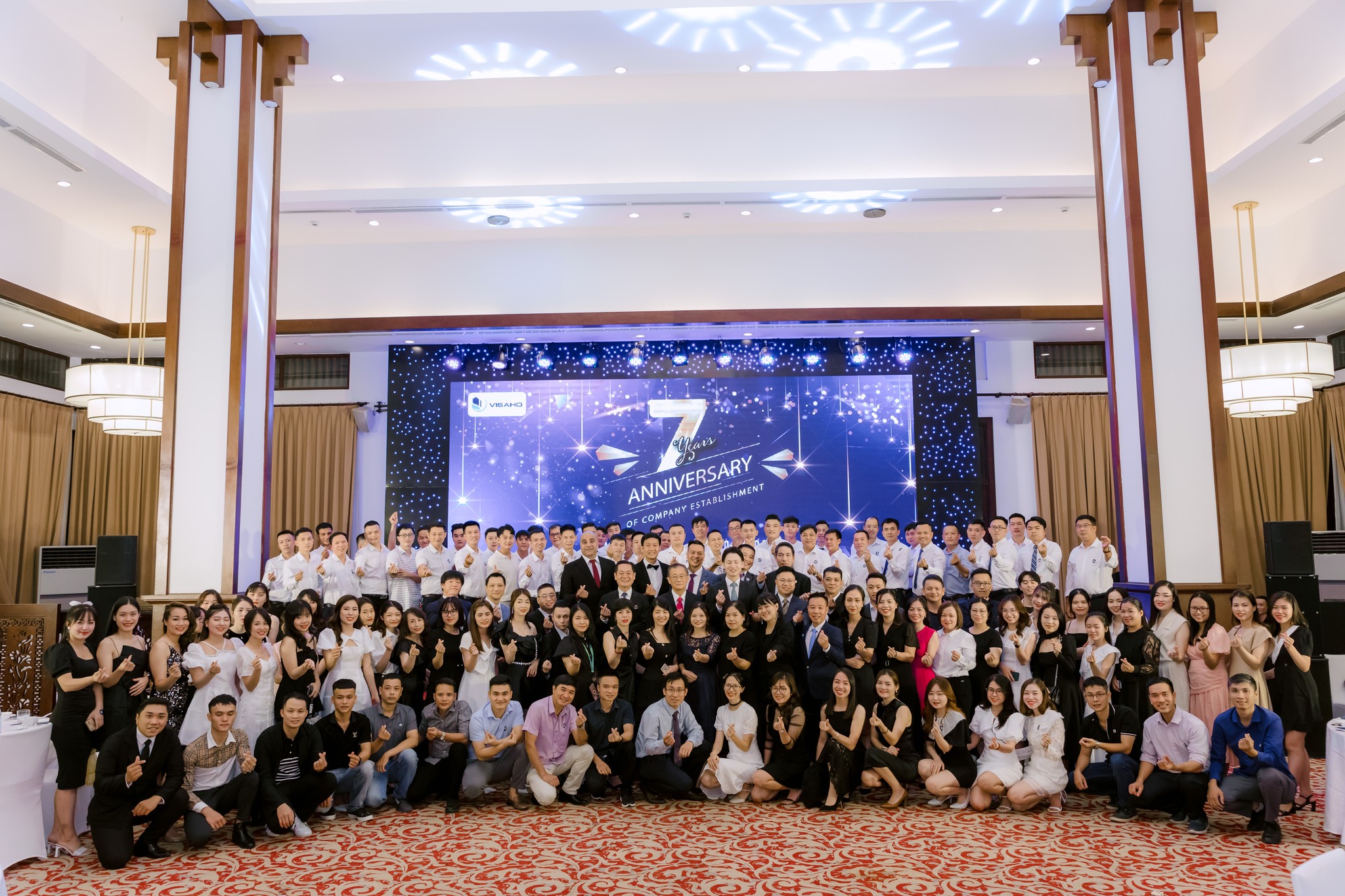 VISAHO successfully held the 7th Anniversary of the company's establishment
At the ceremony, the Board of Directors and all employees unanimously identified the great and most important goal to work together, striving to make VISAHO the number 1 real estate service enterprise in Vietnam.
To celebrate the 7th birthday as well as express gratitude to all the employees, VISAHO held a meaningful birthday at the National Convention Center.
During the event, the Board of Directors of the company awarded seniority dedication awards, the General Director award to the personnel and collectives who have made great contributions to the company.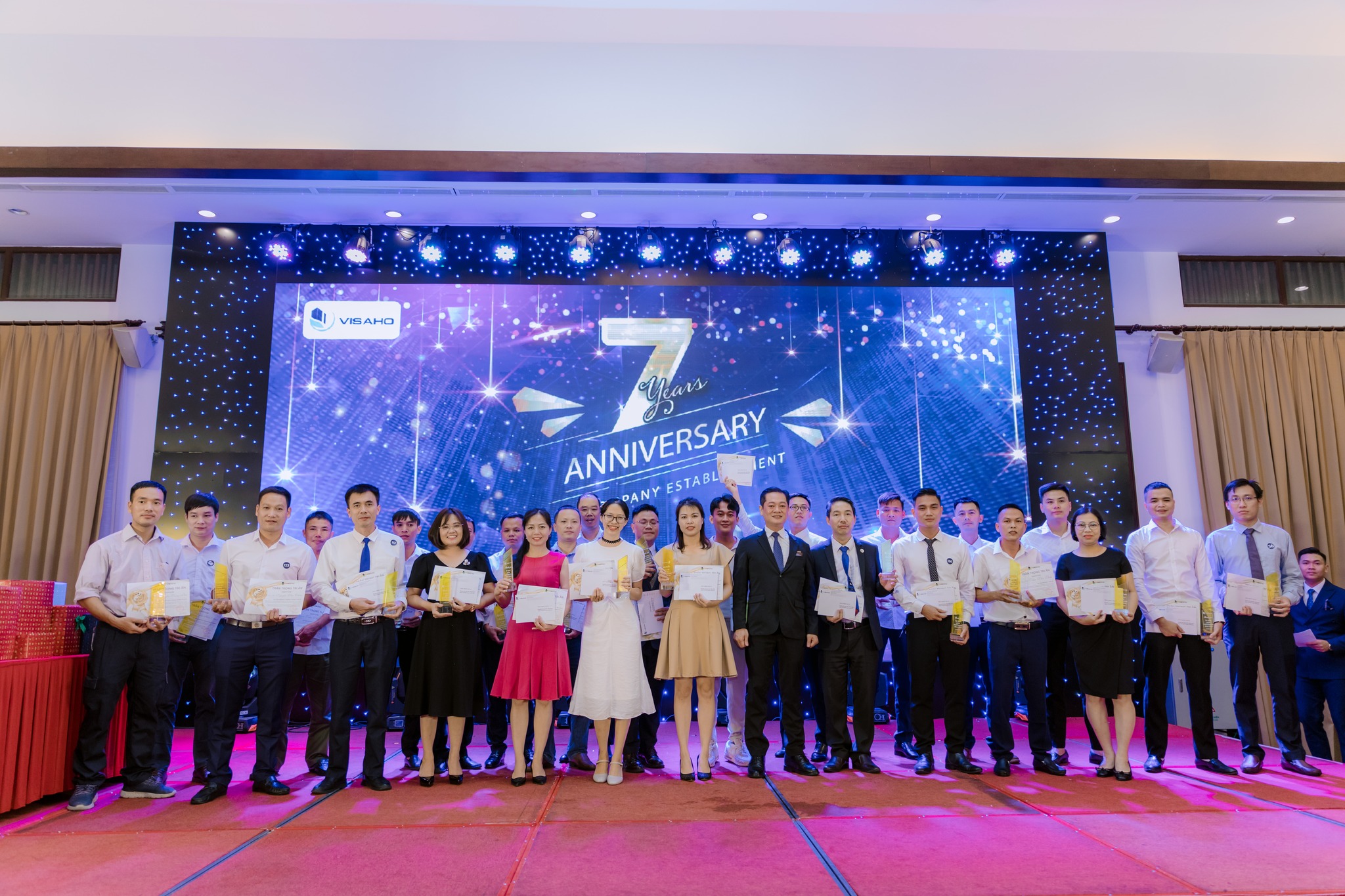 The company's leadership has awarded rewards to employees and teams with many contributions
The unique and exciting musical performances by the staff all the projects helped the anniversary leave impressions in everyone's hearts.
Stepping a new age, VISAHO will strive to develop every day, bringing residents and customers great experiences, becoming a "good business" for both partners, customers and employees.
Hopefully in the future, VISAHO will continue to be loved and supported by partners and customers. Once again, on behalf of the company, I would like to send to all employees of VISAHO - who have stood together to create a stable VISAHO today.