The ''Little residents'' enjoyed EHON story telling program
On the afternoon of May 28, the EHON story reading session took place successfully at The ZEI project with the participation of hundreds of children.
After many days of anticipation, a live EHON story reading session was held at The ZEI project community room on the afternoon of May 28. This is not only an event to improve the image and service quality of VISAHO at the project, but also a gift that VISAHO sends to the "little residents" of The ZEI on the occasion of International Children's Day 1/ 6.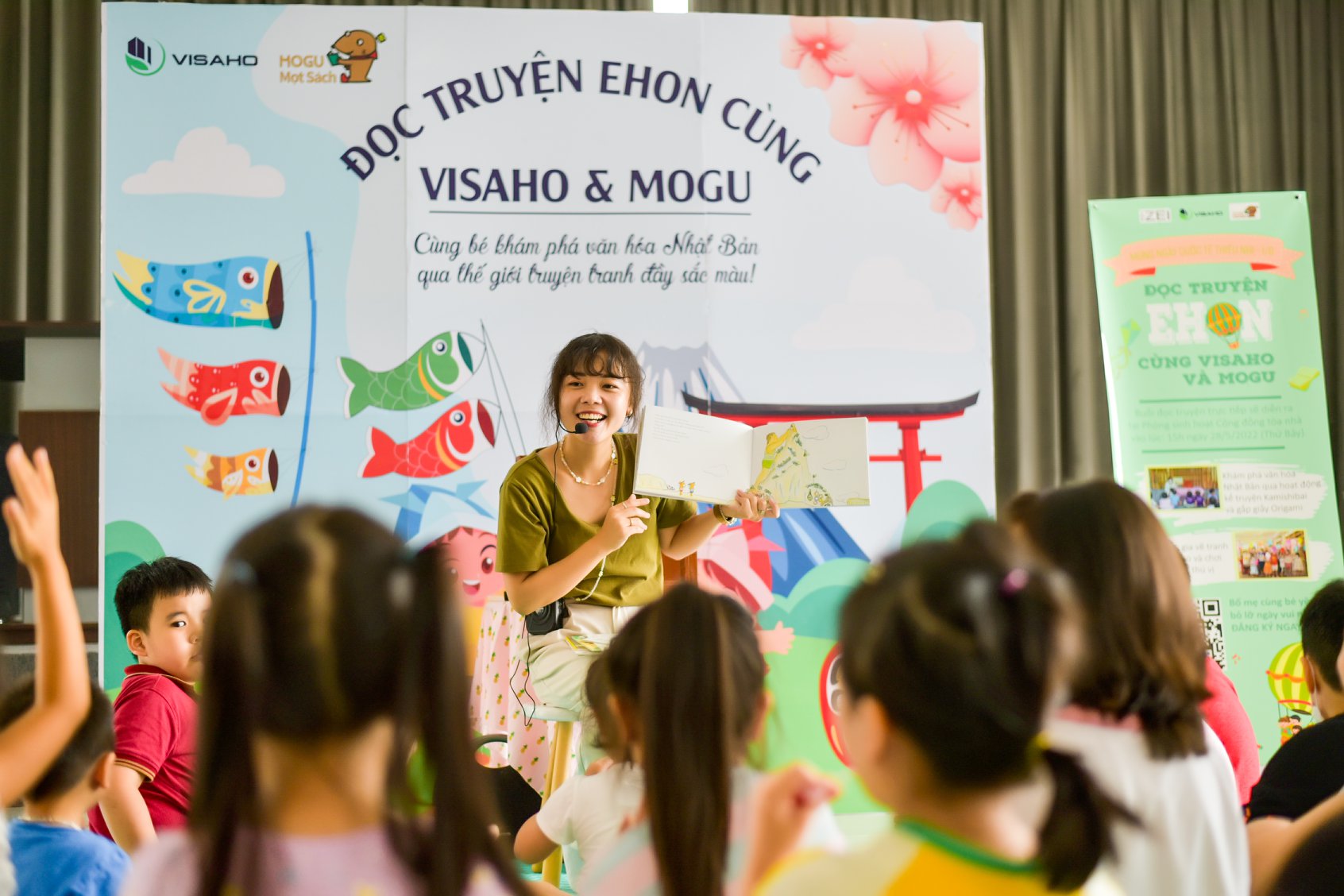 We all know that reading EHON stories online has taken place since the beginning of April 2022 and received the attention and support of many residents and children at the projects. This is also a premise for VISAHO to coordinate with Mogu to organize live reading events successfully at the properties. It can be said that the live story reading session has been planned by the Board of Directors for a long time, with the hope of providing an interesting and meaningful playground for the children at the projects, aiming to build a safe and happy living environment for children in general and households in particular.
Joining the EHON story reading sessions, instead of listening to the teacher's stories through the screen. The stories can enjoy the stories directly by Japanese Kamishibai, have fun with friends, interact with teachers and express themselves through interactions with teachers.
During the reading session, the teacher told the story of "Frustrated Chef" in Kamishibai, took the children to the chef's delicious kitchen and they received lots of delicious lollipops. After that, the children met the little rats in the story "Guri Gu ra and his friend Sumire". The adventure of two rats has brought the children to interesting lands.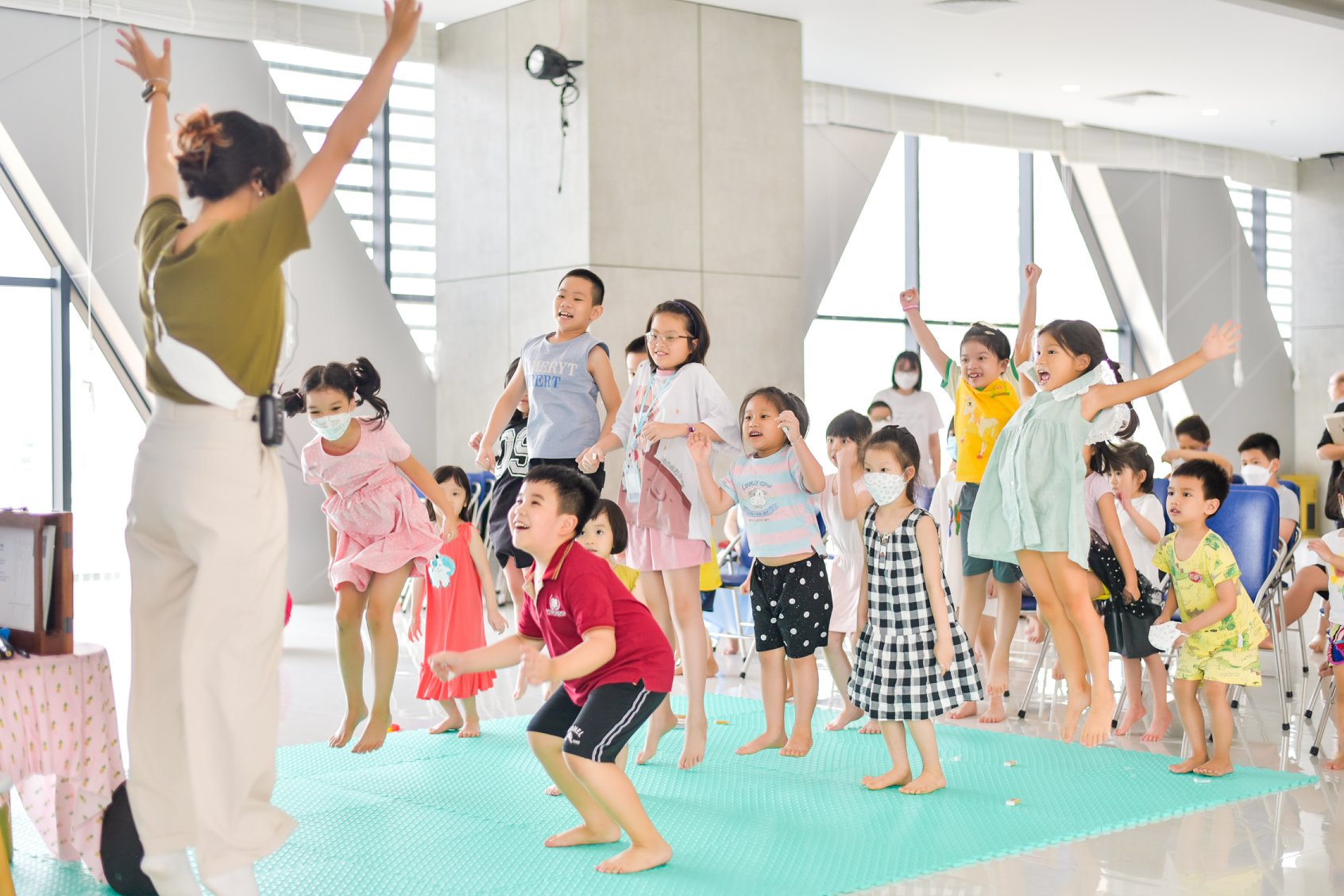 During the story reading session, VISAHO also gave 5 children 5 interesting and meaningful EHON books when they answered questions the teacher.
Not only listening to EHON stories, receiving lovely gifts, the children also participated in exciting Origami paper folding with the theme of food, the children feld lovely ice cream cones. This activity also helps children learn more about Japanese culture, helping them develop better emotionally, intellectually, and creatively.
Residents participating in the event with their children also commented that this is a meaningful and interesting activity for their children, appreciating VISAHO's concern for the country's young generations.
It can be seen that the educational activities not only bring spiritual value and also further enhance the image of VISAHO, especially the service quality of the project.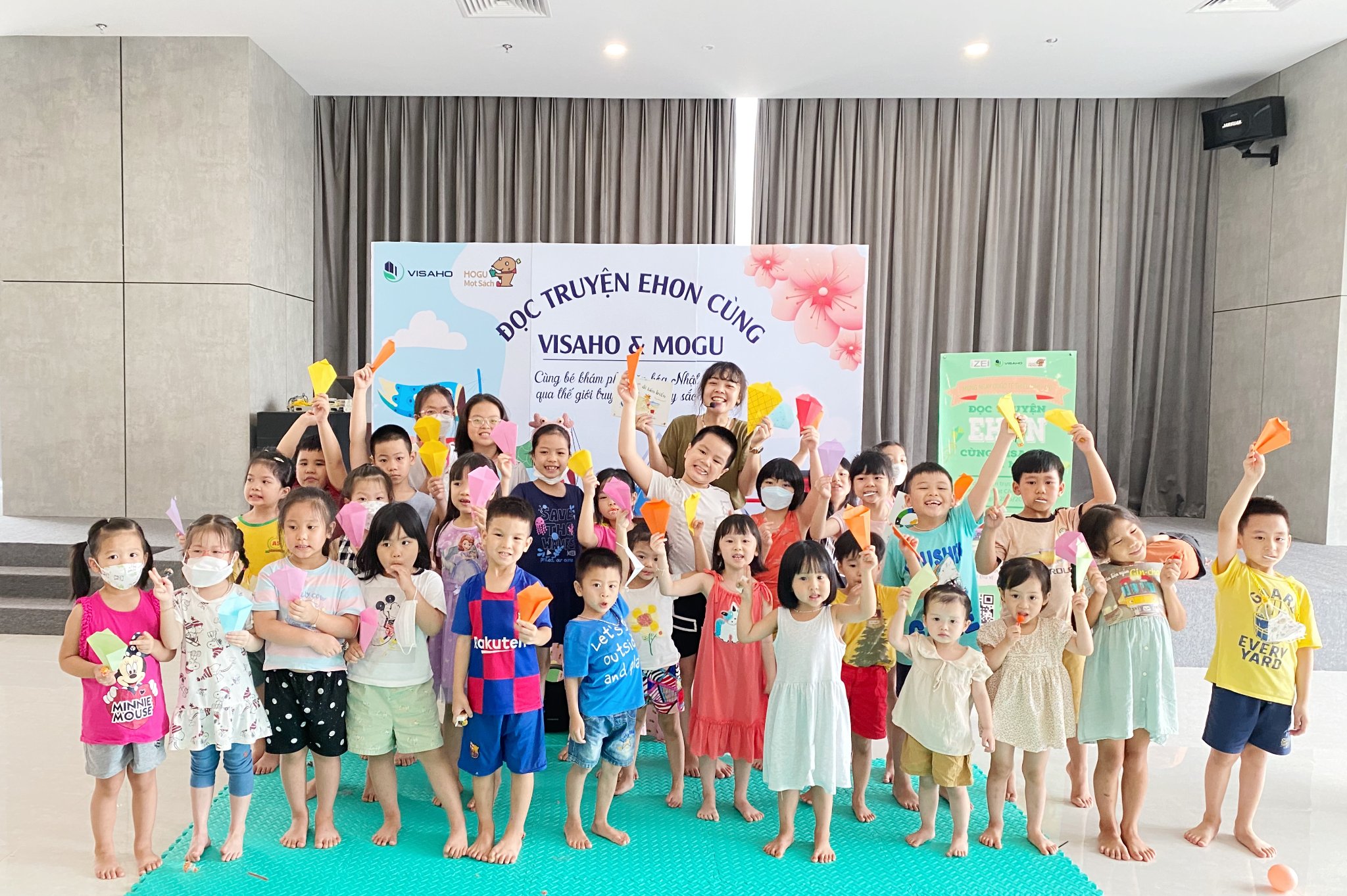 In the future, VISAHO will continue to bring live EHON story-reading programs to other projects such as Thang Long Number One, Hong Kong Tower... Hopefully, the program will receive more support and attention the residents and customers.