Reading Ehon with VISAHO at Thang Long Number One apartment building
Following the opening of the library at Thang Long Number One, VISAHO cooperated with Mogu to organize an EHON story reading session in the community area. The story reading session attracted a lot of attention parents and the participation of a large number of "child residents" in the project.
The EHON story reading event was held successfully at The ZEI project on June 1st. And at Thang Long Number One, dozens of children participated and had wonderful experiences with VISAHO.
At the event, the teacher told about the lovely and responsible doctor Anto, treating all animals. The children also joined the Japanese Ninja's mail delivery journey, helping the Ninja to transform to punish the wicked snake.
At the end of the reading session, the children also participated in folding letters with Origami art, they could write love words to their parents, relatives, and friends.
Let's take a look at the lovely pictures of the EHON reading session: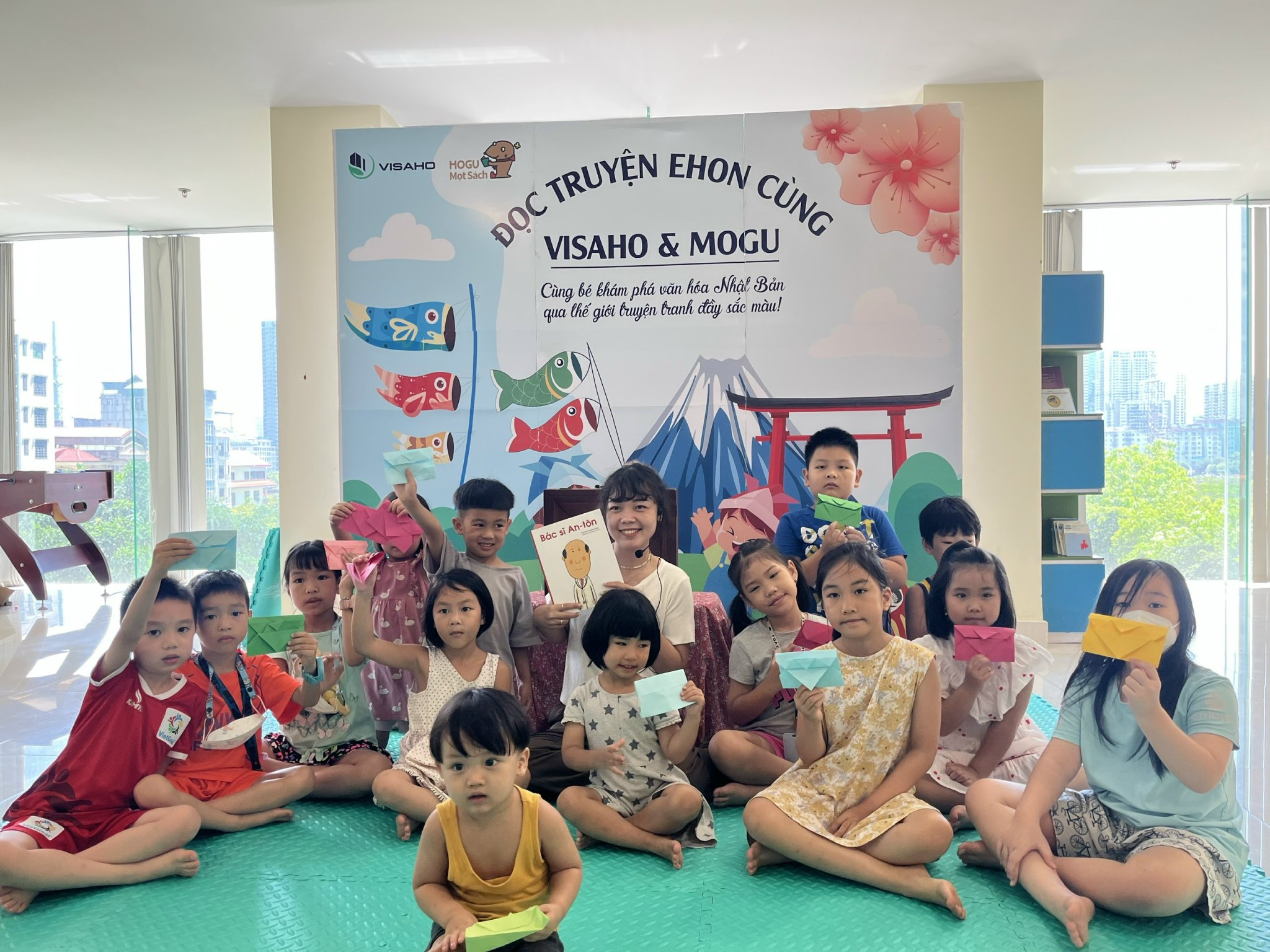 VISAHO collaborated with Mogu to organize an EHON story reading session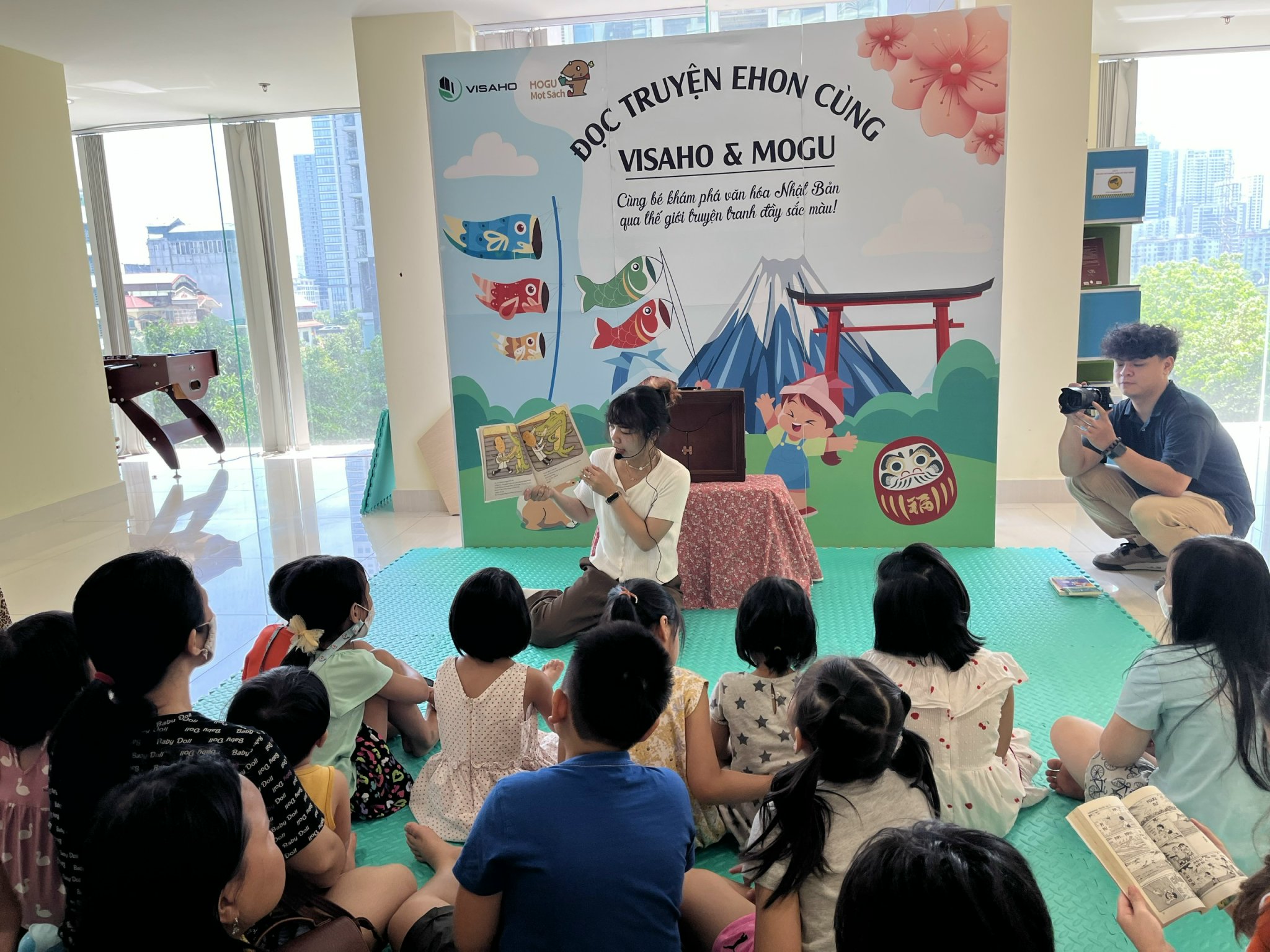 The teacher told about Dr. Anton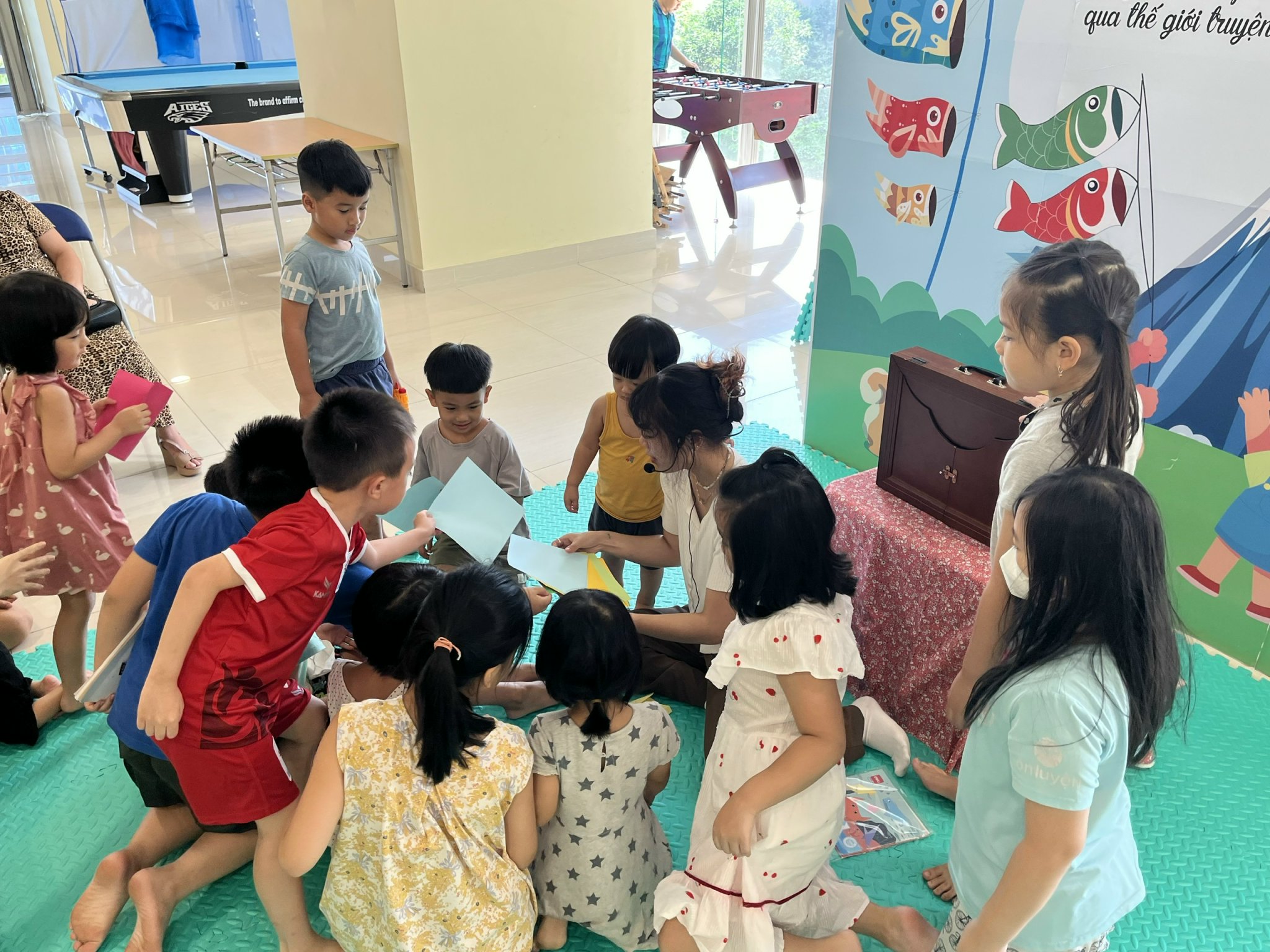 Children join the journey of sending letters of Japanese Ninja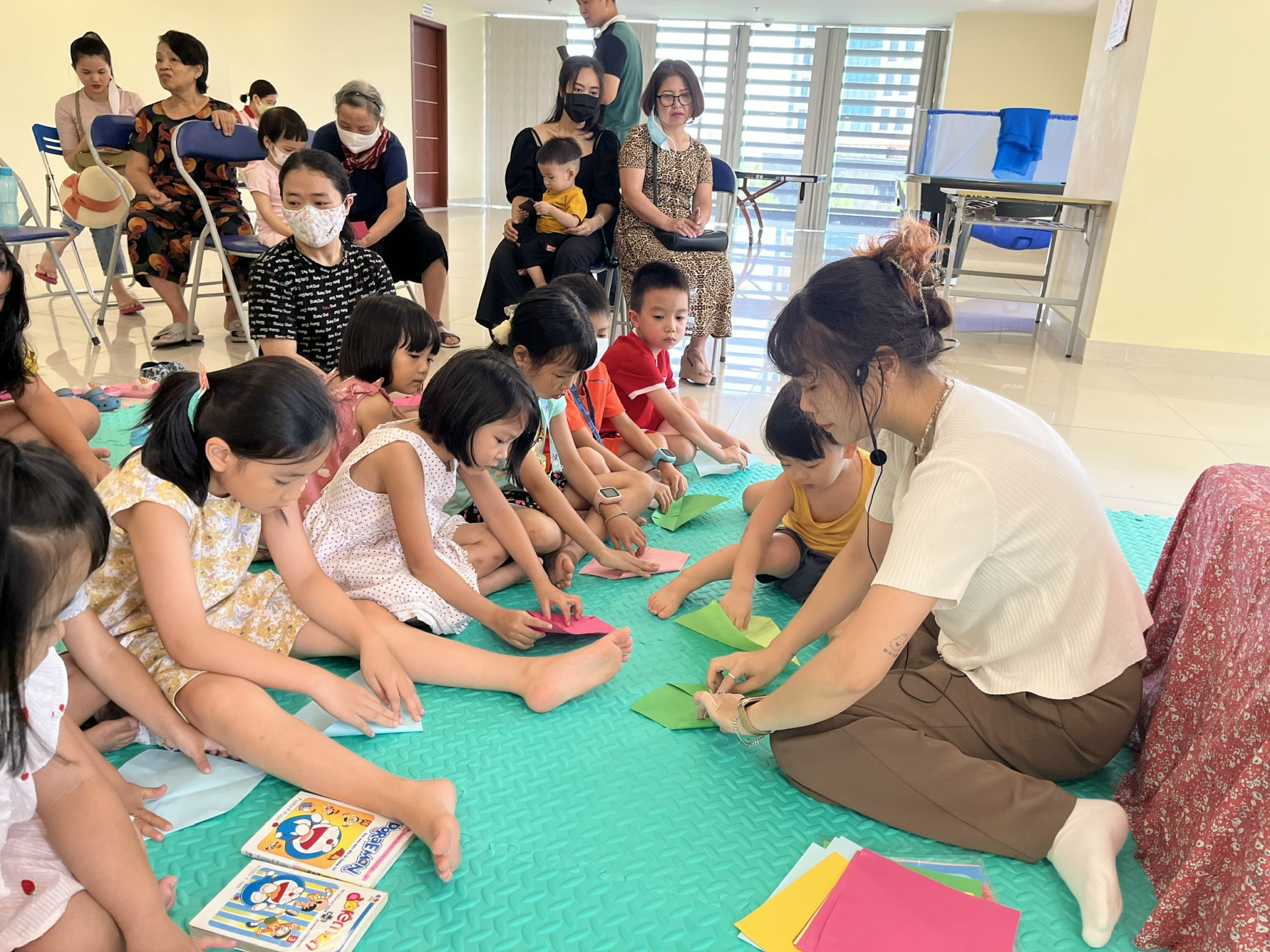 The children participated in folding letters using Origami paper folding art
We hope this activity has brought a lot of joy to the children, further enhanced the reading culture, and created beautiful and interesting memories for residents.