Hundreds of young people received career guidance VISAHO at Job Fair 2022
The job fair took place on the morning of May 6, 2022 at the Hanoi College of Commerce and Tourism. Many firms participated in this event, including VISAHO.
On the morning of May 6, the recruitment team of VISAHO was present at the Job Fair event taking place at the Hanoi College of Commerce and Tourism. Here, we gave career advice and shared knowledge with college students about job opportunities at VISAHO in particular and the potential of the Real Estate Management market in general. Young people approach employers to improve their professional skills, confidence and know more about the suitable profession.
At the opening of the event, Mr. Wakasaki Kenta - Head of Japanese Standard Promotion shared: "The internship program is a valuable opportunity for students to experience actual work before becoming an official member of a company. For college students, this is a chance to approach the corporate culture as well as works of industries through internships at your favorite companies. Moreover, I think that through the internship, you also have a chance to express yourself to a company, and it will be a contributing factor to your job search in the future."
every April to August, Visaho may welcome senior students for internships so that they can obtain practical knowledge and experience in positions such as receptionist, customer service, and quality control staff… Besides the internship program, Visaho also recruits a lot of students universities with majors in service and tourism, especially the Hanoi College of Commerce and Tourism for receptionists, customer service, quality control staff… With our goodwill, the VISAHO recruitment team has conducted career guidance for hundreds of young people right at the Fair, receiving many applications students of all professions. Hopefully, in the coming recruitment events, VISAHO will continue to "inspire" many young people and expand the job market in the property management industry.
Let's take a look at the photos of the VISAHO booth at the Job Fair: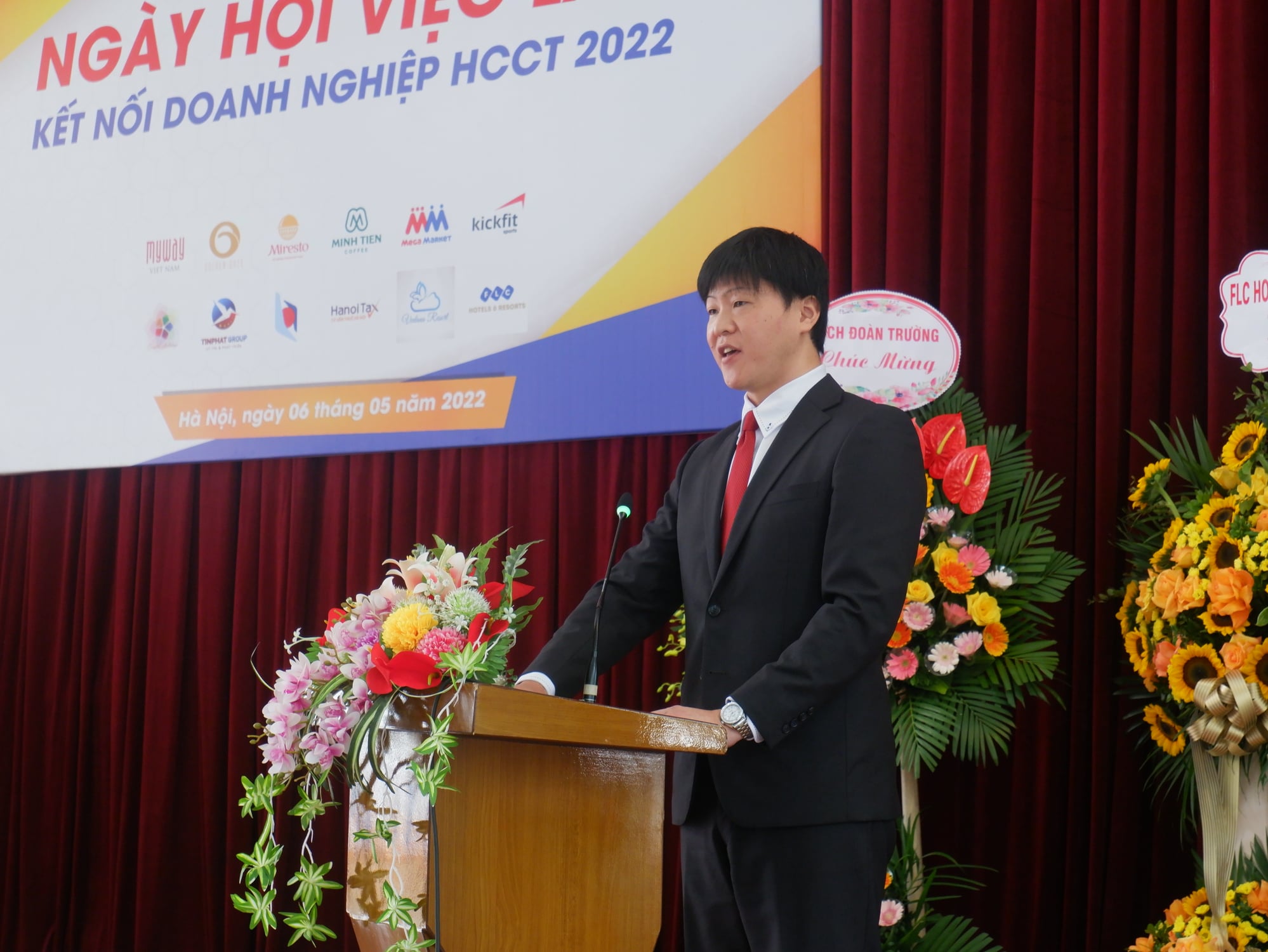 Mr. Wakasaki Kenta spoke at the opening.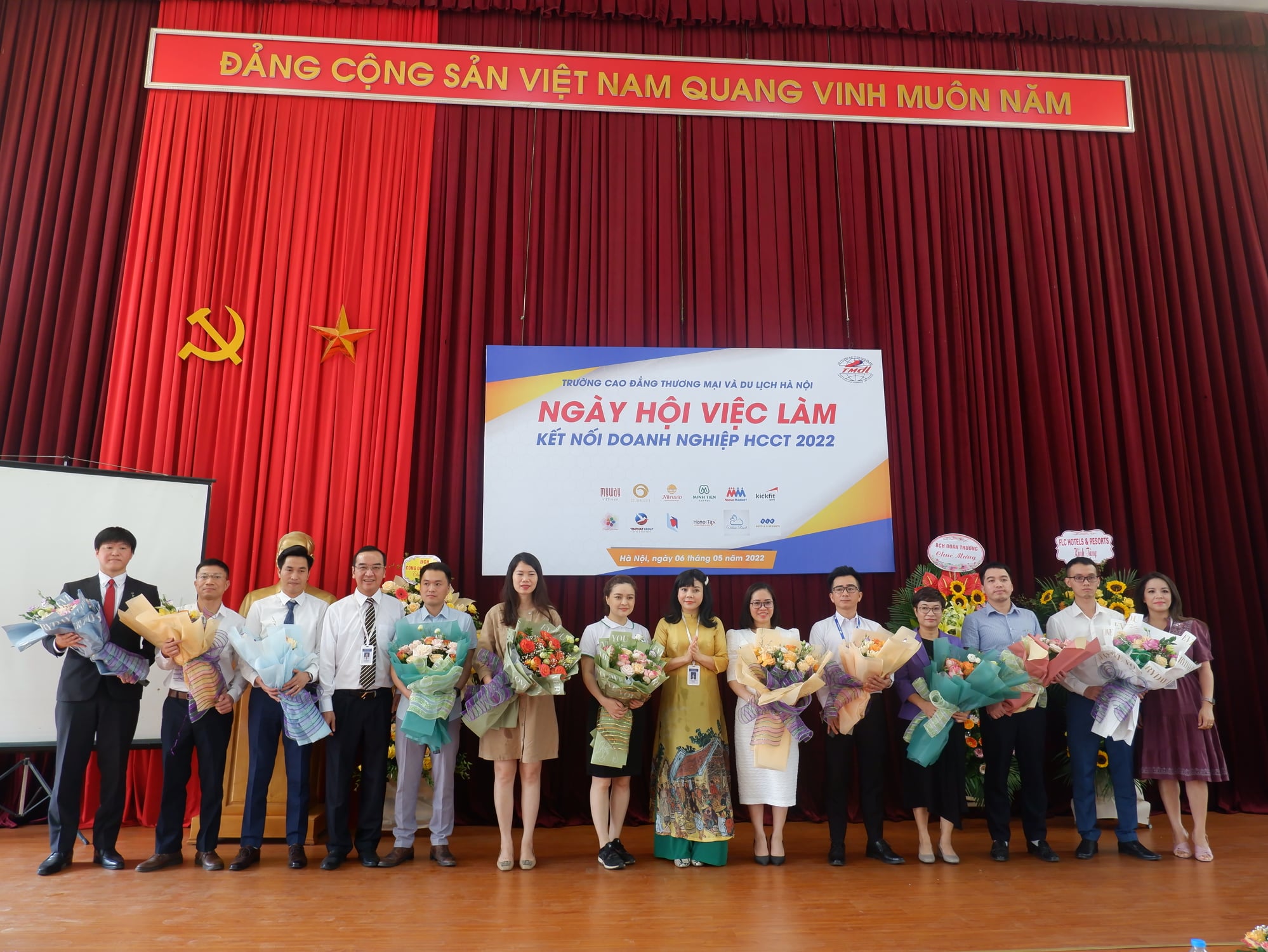 Many large businesses come to participate in the job fair.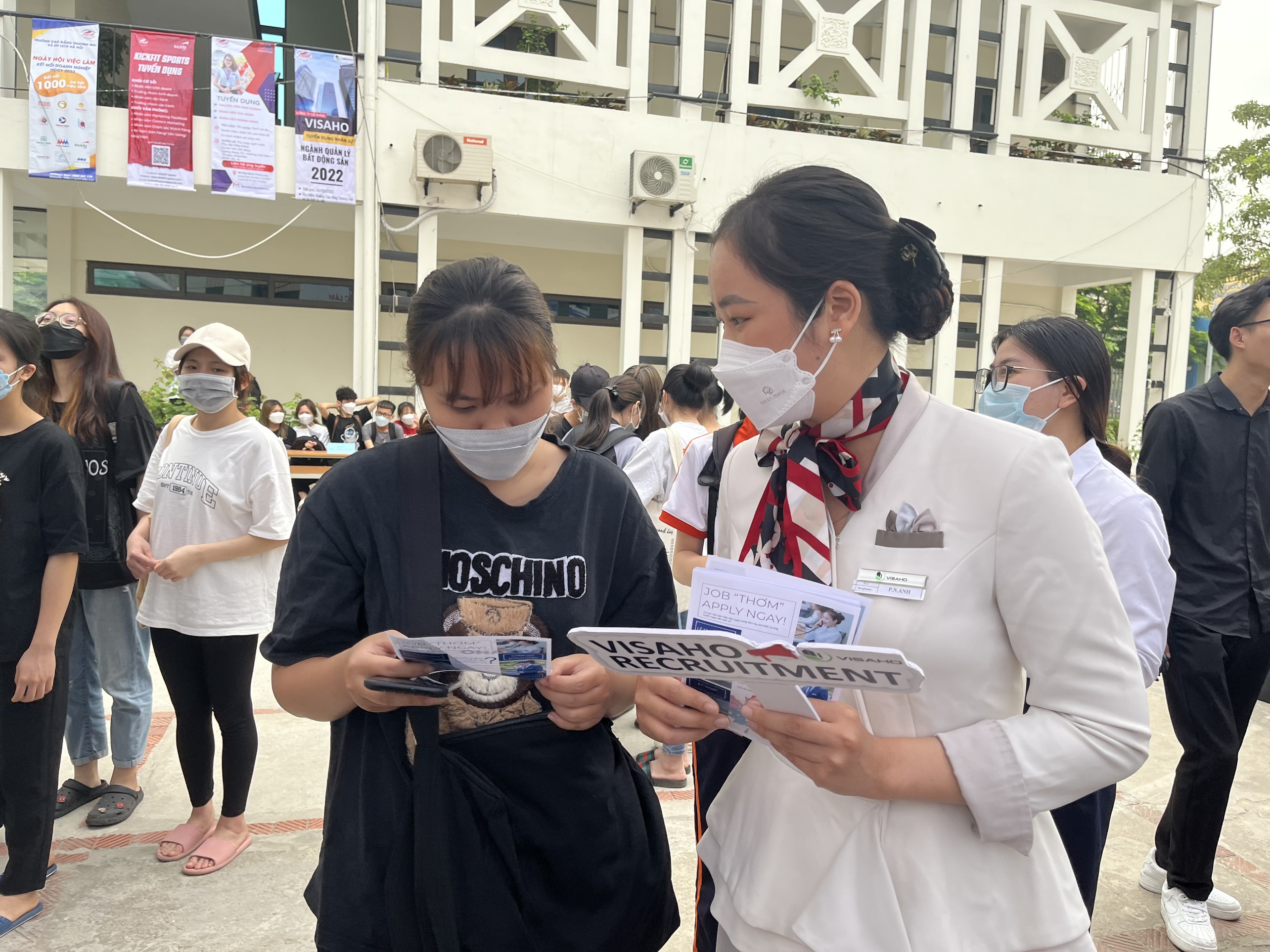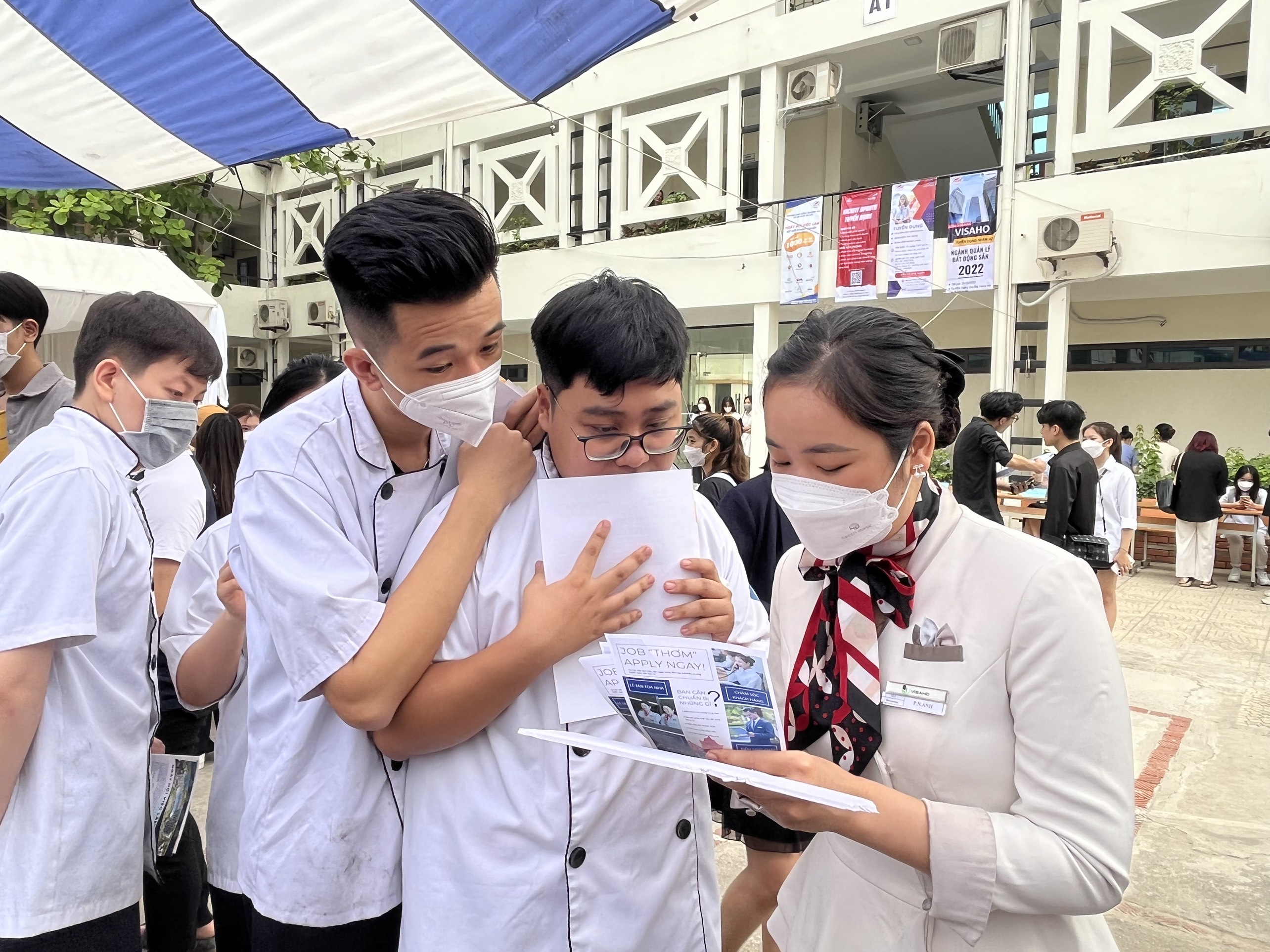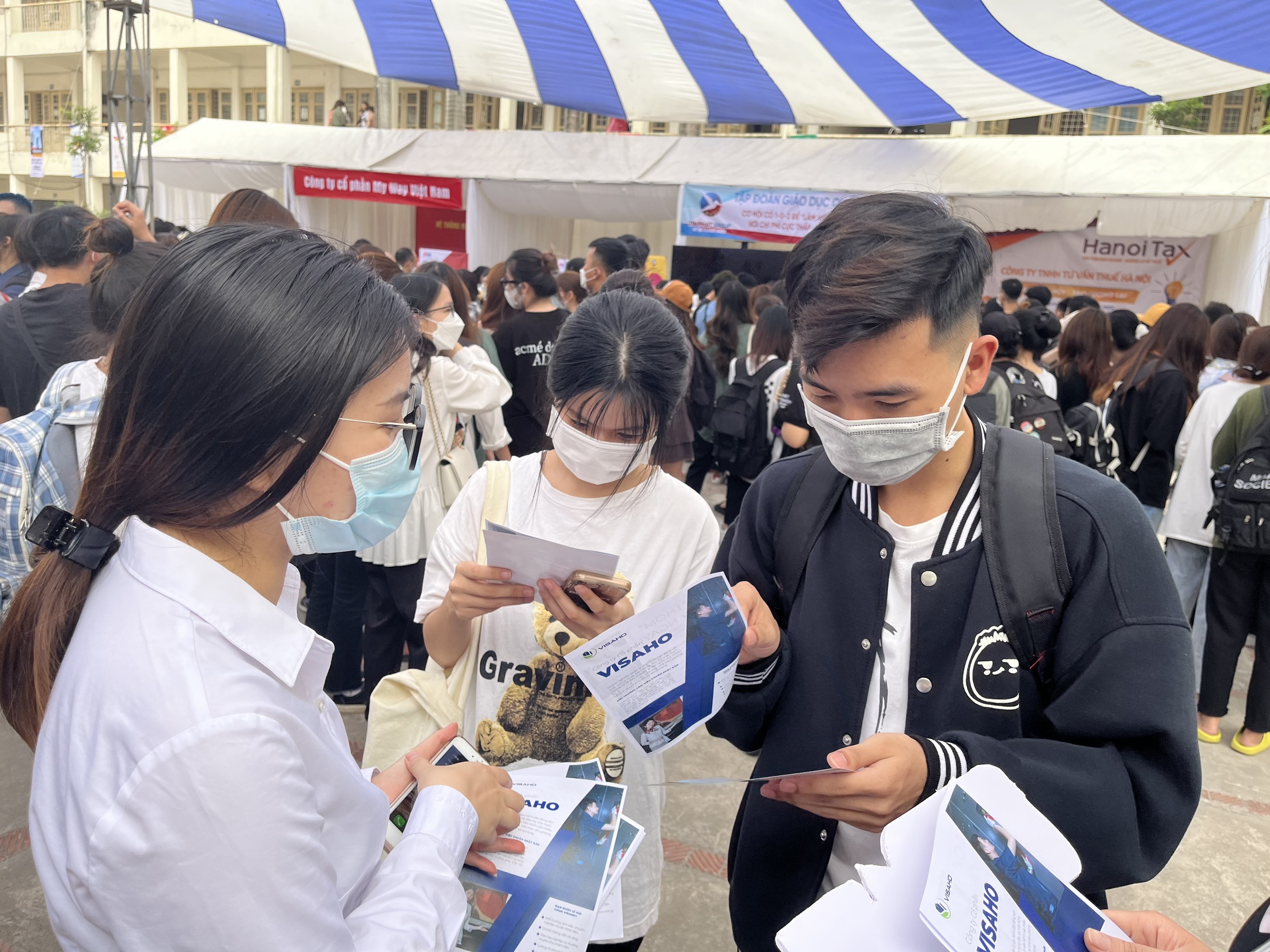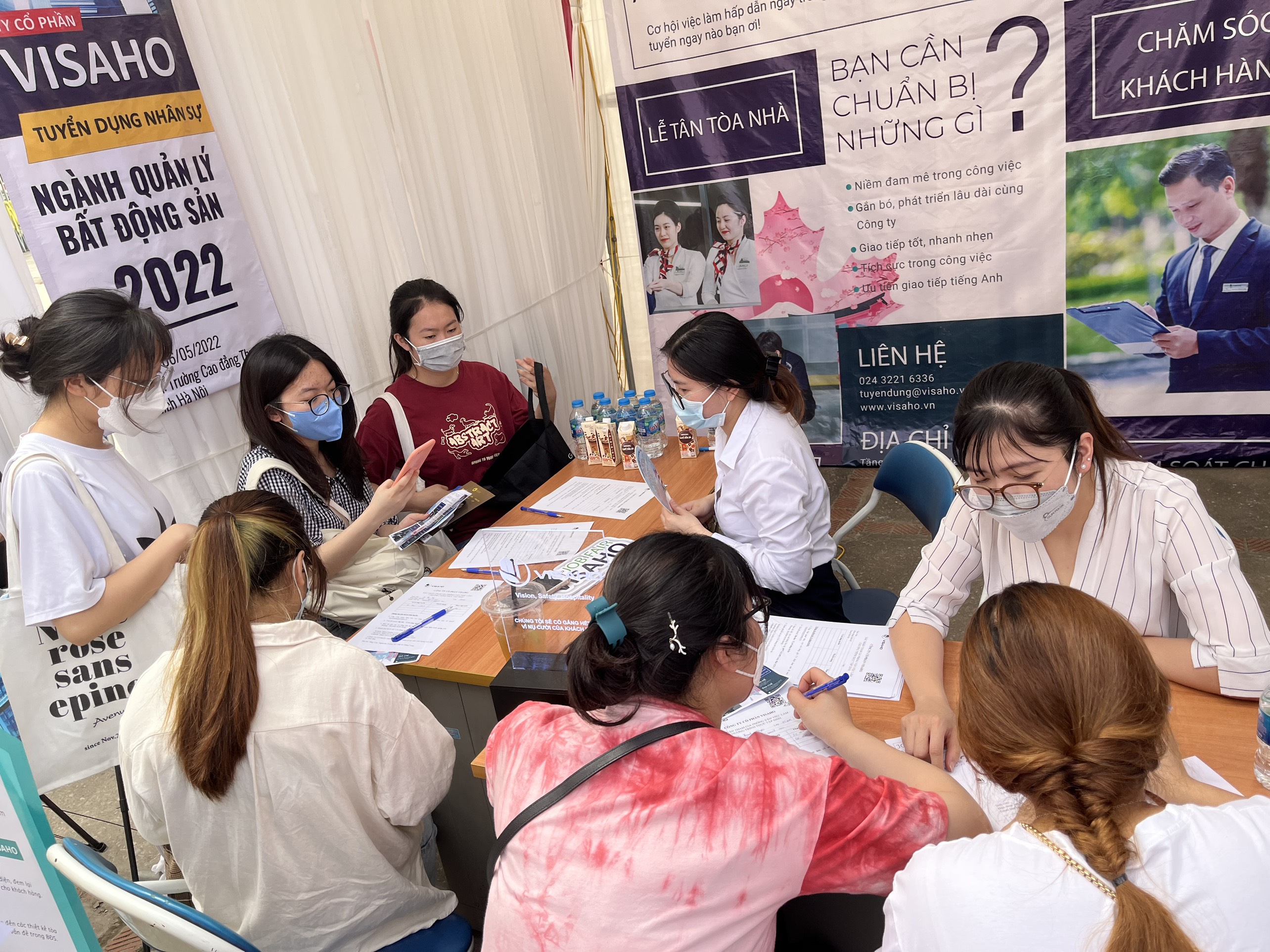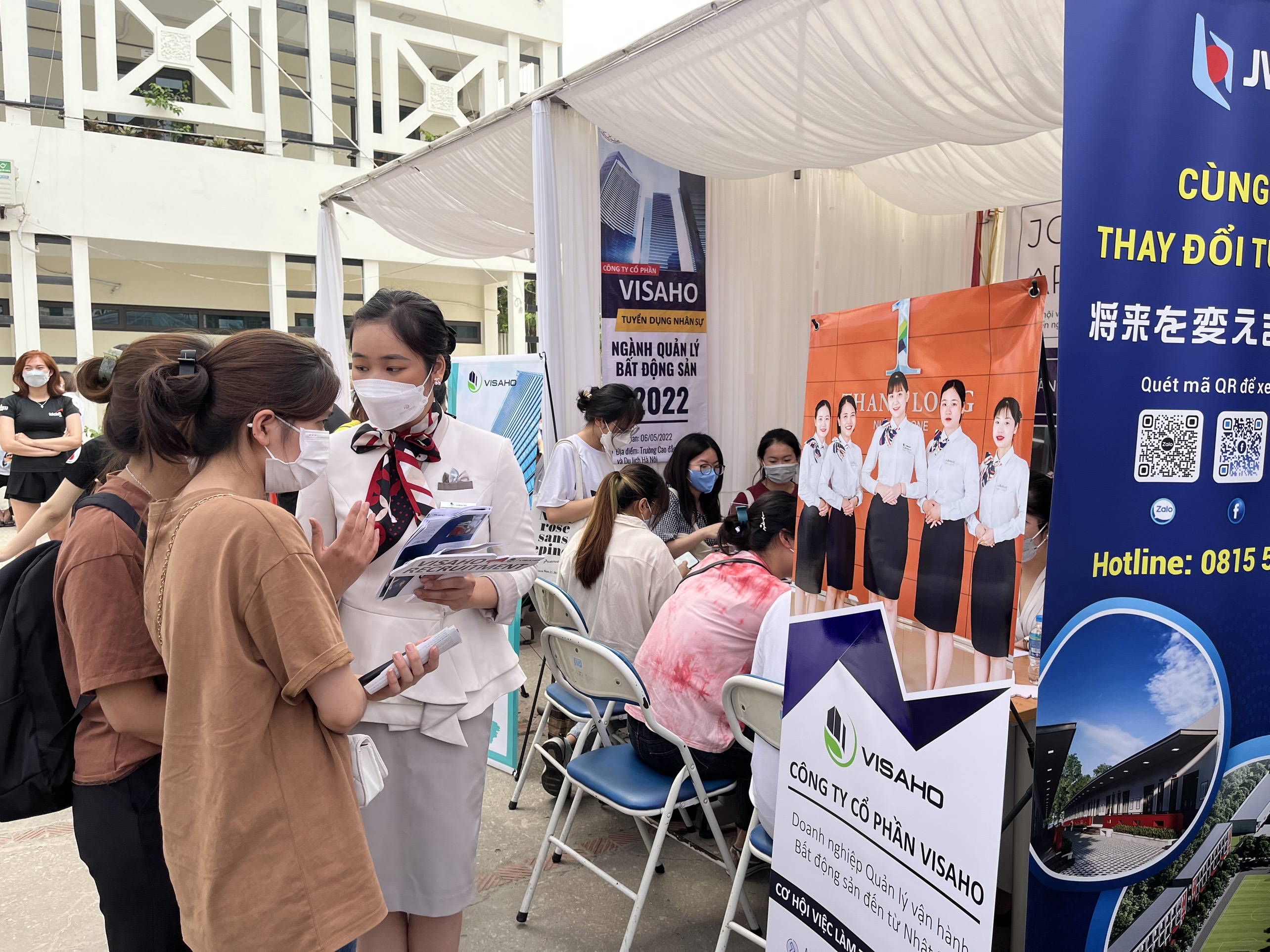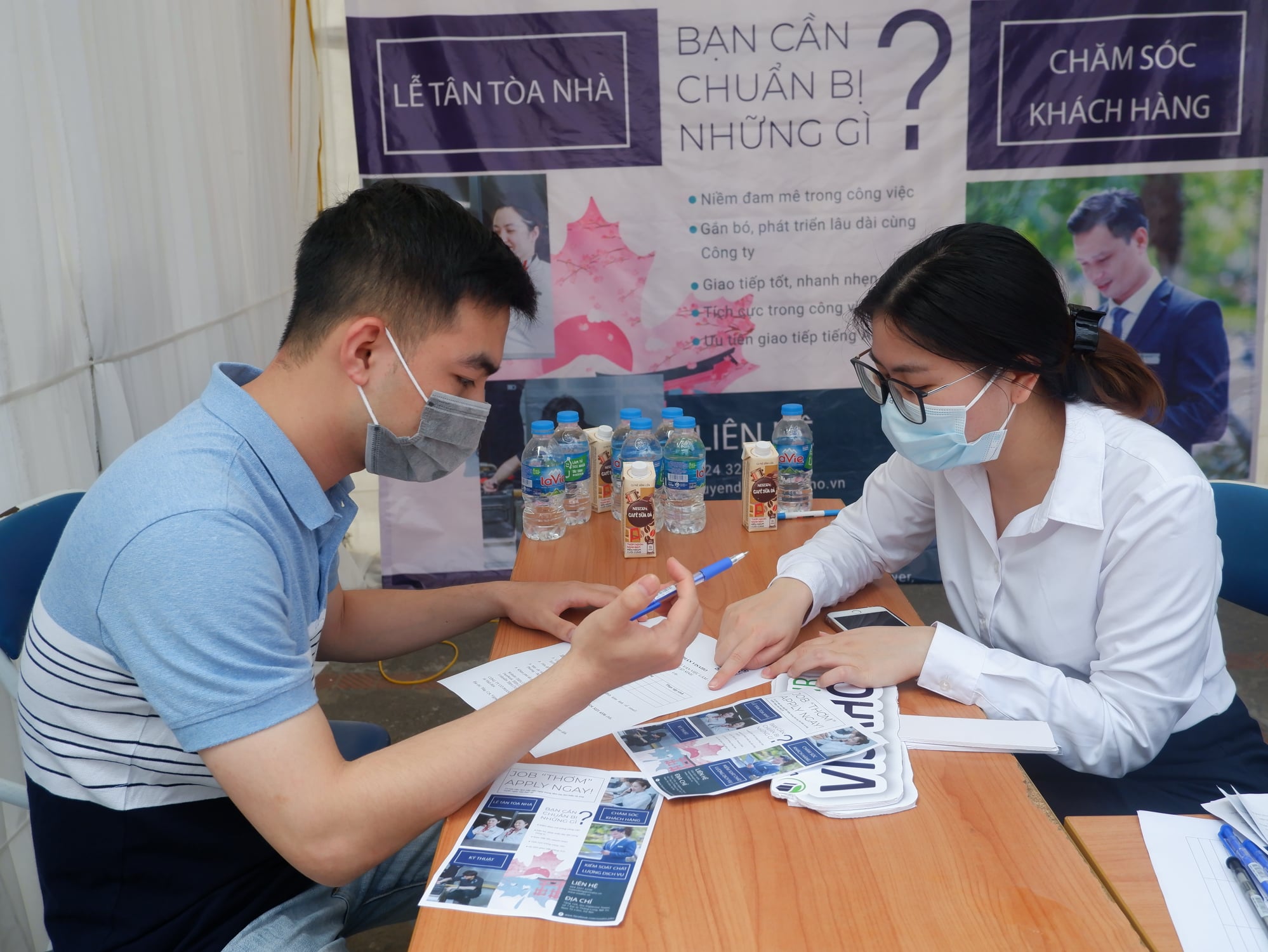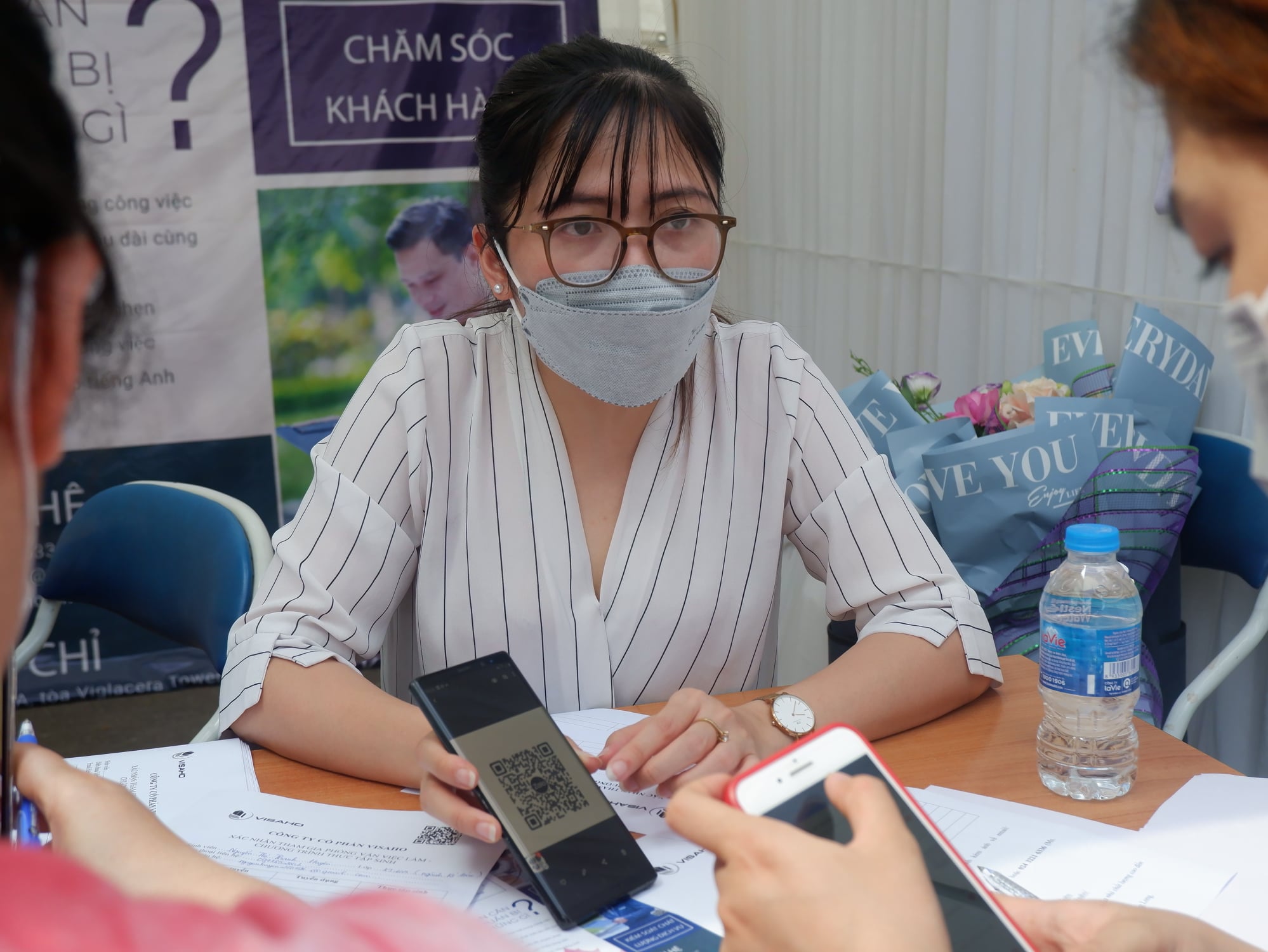 VISAHO welcomed hundreds of young people at the recruitment booth.