Happy Mid-Autumn Festival with VISAHO!
Another Moon season has passed, VISAHO is very happy to join the residents in organizing a series of exciting and cozy Mid-Autumn Festival events. We hope that the event has brought the residents and customers of VISAHO the perfect reunion moments.
Another mid-autumn has passed, VISAHO cooperated with high-class apartment projects to host a meaningful series of Mid-Autumn Festival 2022 activities to help children have the opportunity to have fun and experience the unique Moon Festival season.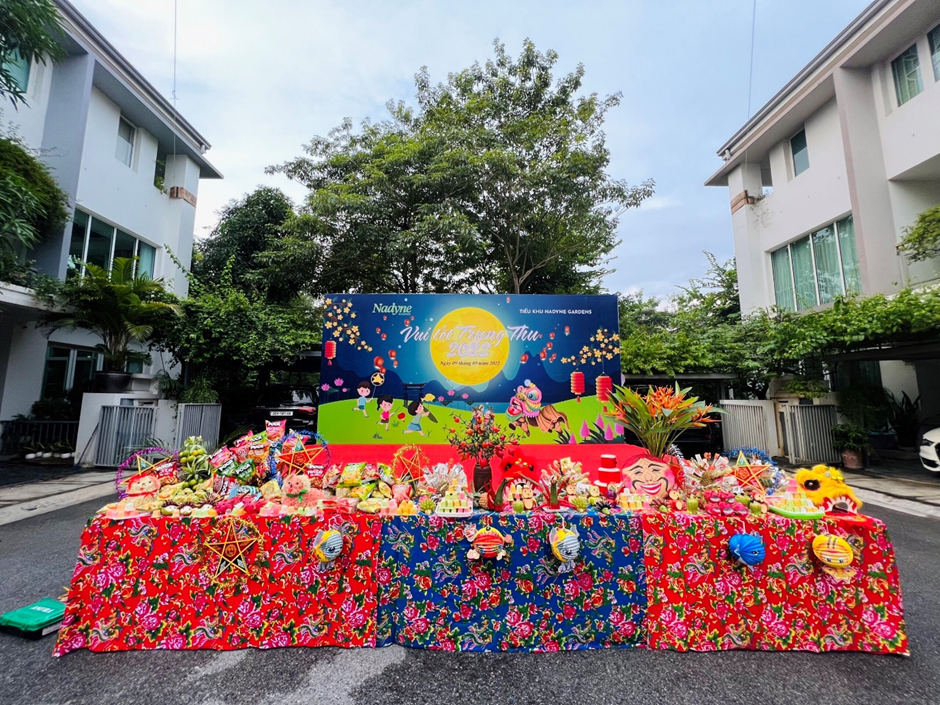 The Mid-Autumn Festival is delicately displayed at The Nadyne Gardens
The Mid-Autumn Festival, also known as the Reunion Festival, falls on the full moon day of the eighth lunar month every year. This is a big traditional festival not only in Vietnam but also in many countries with other East Asian cultures such as Japan, Singapore, Korea...
As a Japanese management company focusing on service quality, VISAHO always wishes to bring customers the most comfortable experience, especially delicate in building a joyful spiritual life for customers and residents. In that spirit, the Mid-Autumn Festival 2022 program at the projects prepared by VISAHO is very thoughtful and thorough.
Despite the unfavorable weather conditions last week, thanks to the support from the customers and residents and the enthusiasm of the children, the VISAHO's resident community had a memorable festive season.
Coming to the 2022 Mid-Autumn Festival, the little residents of VISAHO will enjoy special art performances in the jubilant and bustling drum sound. Right after that, the children dealt out the party and received unique and meaningful spiritual gifts.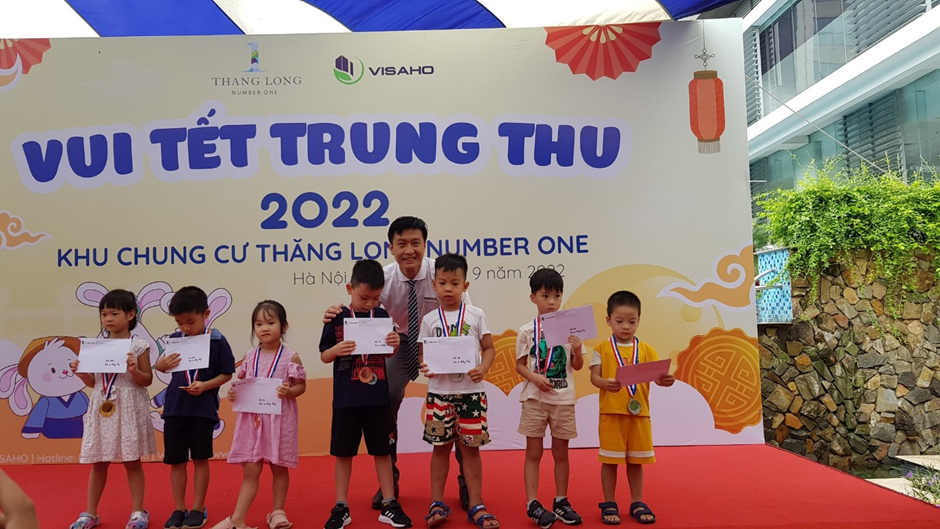 Mid-Autumn Festival at Thang Long is held with many exciting activities
The 2022 Mid-Autumn Festival has ended, but the children's faces sparkling with joy, and the exciting festive tunes will surely forever be an unforgettable memory in the hearts of every resident with VISAHO.